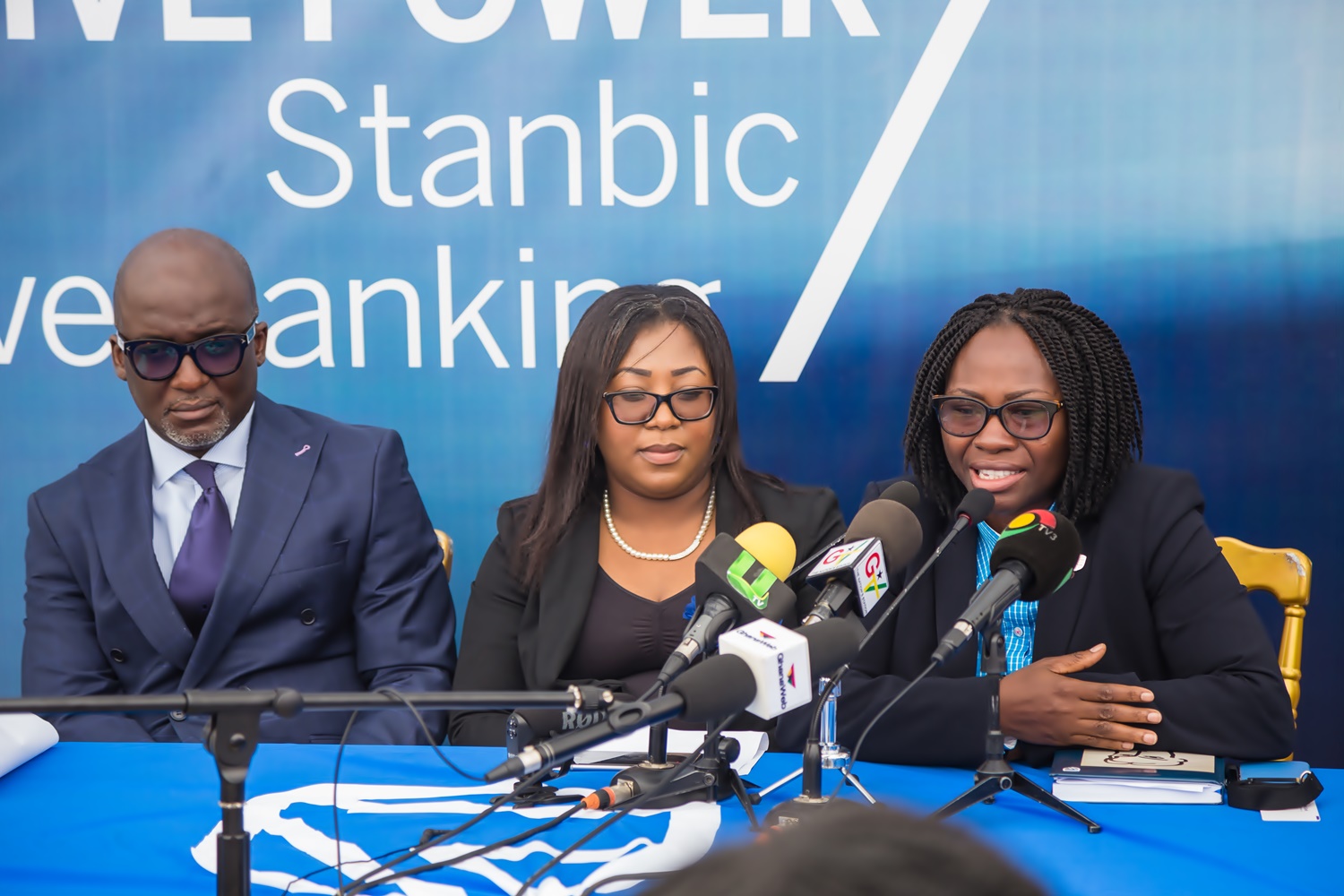 By Frederick ASIAMAH
Leonard Kwabla Nyakpo, a client of Stanbic Bank, has found a new reason to stick with the bank. It is the value addition to the bank's executive banking suit.
These include an educational plan, a hospital cash cover, retrenchment cover and replacement of funeral plan with travel insurance to its executive banking offerings.
Speaking to Business Day on the sidelines of the media launch of the new offerings, Kwabla Nyakpo, who is also chief executive officer of Lemma Capital, said: "It makes me more comfortable in the sense that apart from normal banking service I would have enjoyed from other banks, I have an added service.
"They are saying that assuming you are retrenched from your institution, they are ready to support you for three months, which is a brilliant idea," he said.
"You know, normally when people want to quit job, it is advisable that you are able to sustain yourself for six months. So, if they can come in three months and cushion you in a way, it kind of makes you comfortable if you have to move on or if there is a retrenchment at your workplace,"
According to officials of Stanbic Bank, it has offered buffers to its executive banking customers not only to cushion them against economic hardships, but also to give customers swifter access to a wide range of products that will enhance their lifestyle.
In an interview, Nana Dwemoh Benneh, Head, Personal and Business Banking of Stanbic Bank, explained the rationale for introducing a travel package in place of funeral plan for executive banking clients. "Because for a lot of them their work involves a lot of travel, there is a risk that if anything happens to you on your trip you will not to have enough money to cover. So, for them, the priority was more of travel insurance than the funeral insurance."
Nonetheless, "if you want the funeral insurance we are still able to sell it to you; and indeed, some of the executive banking clients have come to buy funeral policies on their own.
Speaking earlier at the launching of the revamped executive banking suit, Dwemoh Benneh said said the bank is dynamic and constantly seeking to offer real time solutions to its customers.
"This is yet another opportunity to prove to our customers our responsiveness to their needs," he said.
"As a bank, we believe a real banking experience goes beyond just deposits and withdrawals; for us, it is about enriching lives – taking to heart the customer's comfort and giving back to them what is just right for the betterment of their lives, and Stanbic Bank is committed to doing just that."
On her part, Adwoa Commey, Manager, Executive Banking, Stanbic Bank, said "Our clients are key to our business. We go the extra mile each day to ensure that they get the best from this relationship.  This revised proposition seeks to add great value to the life of our clients; real game changers in challenging times."