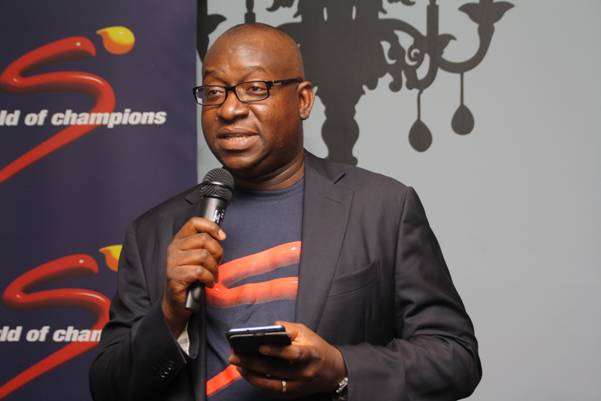 By Ohemaa A. AMOAKO & Esther Adjei FRIMPONG
Current biggest operator of digital television platform across Africa, MultiChoice, has pledged preparedness to lead the digital television migration process on the continent.
According to MultiChoice Ghana's Public Relations Officer (PRO), Nii Armah Dagadu, the pay-tv giant has already rolled out the GOtv platform to make it affordable on the continent.
Speaking to Business Day in an interview, he disclosed that as part of efforts for GOtv to become market leaders in the country, MultiChoice has introduced more exciting programmes on the GOtv platform.
"Our primary advantage over other pay-tv platforms is that we have rich experiences across Africa. We have a good knowledge of the industry we operate in; the kind that institutes what makes us different compared to others. This makes it easier for us to take decision that will have a good impact on our services to all," the PRO said.
Armah Dagadu added that MultiChoice, as pacesetters of digital TV, listens to its customers and uses the feedback as a guide to offering quality service.
"That is why we still remain relevant in the market. We hear what the customers want to watch and the content which a country seeks for. And that is what we offer to our customers," he indicated.
Citing some of the programmes GOtv offers, Armah Dagadu pointed out that the platform offers best of African content, international content, latest TV series and a host of other exciting items.
He refers to the brand's uniqueness, saying MultiChoice is a diverse company and operates in 30 countries across Africa.
"The diversity means that we at MultiChoice are able to tap different energy and talents that come from these countries to showcase in their respective continents."
Highlighting some of the company's corporate social responsibilities, Armah Dagadu said over the past 10 years, Multichoice has been running with Africa Magic Viewer's Choice Award; where a number of Ghanaians had participated, submitted entries and won awards.
Writer and producer, Shirley Frimpong-Manso has had some of her movies win a couple of awards at the Africa Magic Viewer's Choice Awards.
Multichoice has partnership with CNN which allows the pair to organize the CNN African Journalist Award and many African Journalists have benefited from it.
In Addition, there have been other countless training opportunities given to industry practitioners in Ghana by MultiChoice.
For Armah Dagadu, as television moves to the digital broadcasting, Multichoice will give out the best on the African content.
Presently, GOtv operates in seven countries across Africa including Ghana, where seven regions are connected out of the ten regions.
These include the Greater Accra, Ashanti Region, Central, Eastern, Western, Brong Ahafo and the Northern region.
MultiChoice has been in business in Ghana for 24 years whilst across Africa, the pay-tv giant has operated since 1987.
The company is purely owned by a Ghanaian and works with 100 per cent Ghanaian team.