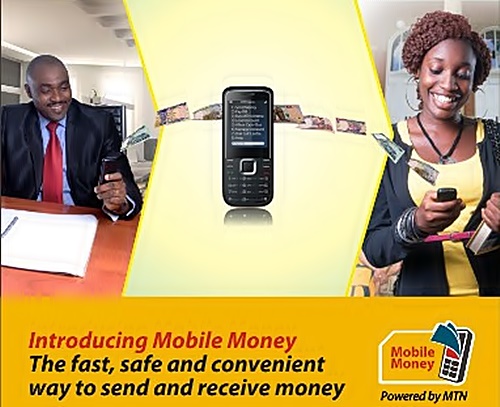 …Five out of 10 subscribers in danger
By Frederick ASIAMAH
Leading telecoms operator, MTN Ghana, has sought to reassure its mobile money subscribers that the security of the platform has not been compromised in spite of widespread reports of fraudulent withdrawals from customers' account.
"The Mobile Money service has experienced a few setbacks with fraud which have so far been customer related and not system related," according to Eli Hini, General Manager, Mobile Money Limited.
The company says fraudsters send messages purporting to be coming from the mobile money platform to MTN customers, informing them they have received cash pay-ins. They would then call the customer and claim they wrongly deposited money into their account and so the customer should refund.
Often, customers would not cross-check the information by simply checking their balance; consequently, the customer would transfer their own money to numbers that the fraudsters would give to them.
Before they know it, they have been defrauded.
Speaking at a workshop for editors and senior journalists in Accra last Wednesday, Hini said this is a crime that is watering down the purpose for the introduction of mobile money.
"Mobile Money was introduced to promote a cashless economy and also to enable the unbanked population to transfer money to family and friends, pay their bills among others using the mobile phone.
"This convenience is being tempered with by some unscrupulous persons. People are finding creative and sophisticated ways to defraud people who use the mobile money service," he noted.
The company classified the fraud activities as phishing, advance fee scams, overcharging by merchants, identity theft/impersonation and cash out theft.
"This is a serious cause for concern for us and this is the reason why we are working very hard with the Police service and E-crime bureau to bring the situation under control," Hini intimated.
Beyond working with the police, the company has been embarking on a sensitization drive. To date, there have been sessions with the security agencies and media personnel. There will be further training sessions in the other parts of Ghana.
The E-crime bureau has been MTN's partner in these sessions. Albert Antwi-Boasiako, Founder & Principal Consultant of E-Crime Bureau, told Wednesday's workshop participants that roughly five out of every 10 MTN subscribers have been either defrauded or been targeted by fraudsters.
"At least five out of ten mobile money subscribers have either experienced one form of fraud or have been a target for mobile money fraudsters/scammers," he revealed.
"Subscribers are mainly targeted through SMS, phone calls, e-mails and social media platforms, etc. Thus, there is a need to create consumer awareness among mobile money patrons to safeguard this payment innovation which is destined to contribute to Ghana's payment system in the next coming years," he opined.
Prosper Bonnie, officer responsible for Anti-Money Laundering and Compliance at MTN Mobile Money, demanded that customers assumed more security consciousness.
"Don't approve any transaction you haven't endorsed," he said.
At best, keep you security details to yourself. Simply, "don't share your PIN (Personal Identification Number)," he advised.