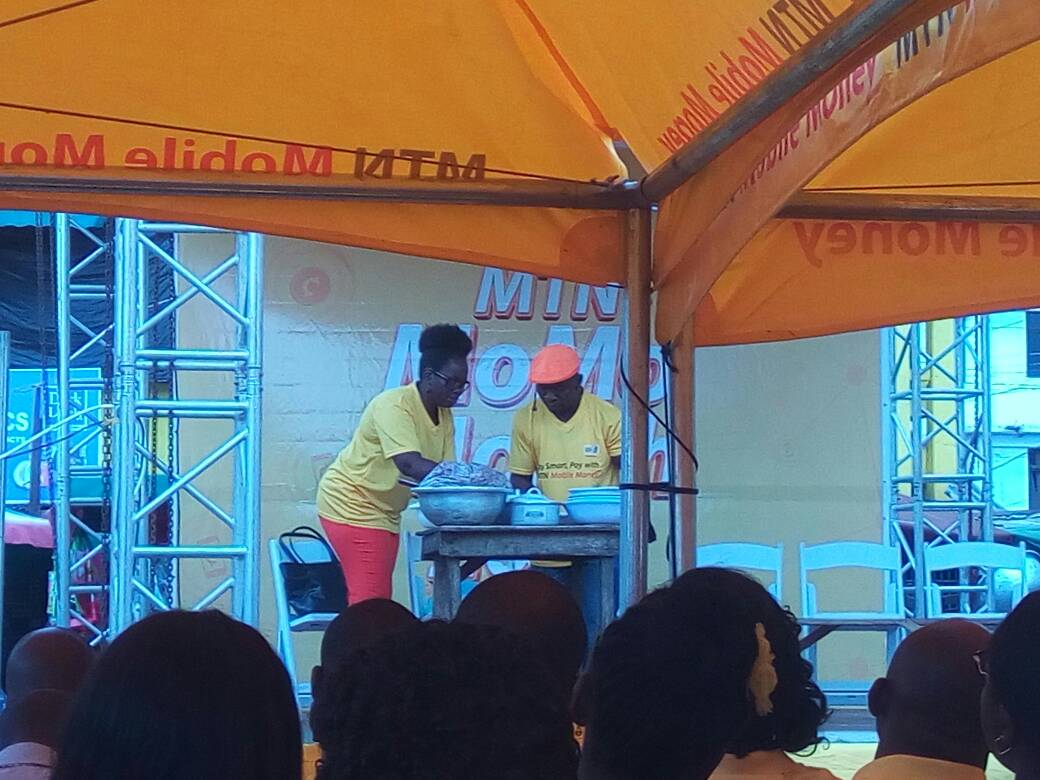 By Cecil MENSAH & Esther Adjei FRIMPONG
MTN Financial Services, a subsidiary of Mobile Telecommunications Network (MTN), is pushing to see the Ghanaian economy move from using cash for payments to cashless business transactions.
According to the company, it is hoping to see a situation where Ghanaians can pay for goods and services without holding cash.
MTN says this forms part of its decision to roll out products in partnership with sixteen banks towards achieving a cash lite society in the country.
The management of MTN made this disclosure at a ceremony in Accra to launch this year's Mobile Money Month dubbed 'MoMo' on the theme: 'Expanding Digital Payment for Economic Transformation."
The company says the introduction of the financial inclusion in the mobile sector was to promote cash lite society.
The launch of this year's MoMo was to create awareness on the MTN Mobile Money platform for the payment of food, taxi fares, school fees and investments in Treasury Bills, among others, in the country.
Speaking at the launch at Madina, near Accra, Eli Hini, General Manager of MTN Financial Services, said the mobile money platform has over 6.2 million active users and over 75,000 active agents nationwide.
"The success of the mobile money service in Ghana is evident that the activities scheduled for the month's celebrations will ensure Ghana's unbanked population sign onto the digital financial services platform."
According to him, mobile money service is even more attractive and impactful because of the partnership with banks which have deployed numerous innovative financial products aimed at their convenience.
As a result of feedback received from customers, this year, MTN in partnership with Fidelity Bank launched the 'Yello Save Account', which enables customers to save and earn 12 per cent interest per annum on moneys saved, he added.
"We earlier this year launched 'TBill4All' in partnership with Ecobank to enable Ghanaians to buy Treasury Bills using their mobile money wallet," he said.
He further said to support mobile money payments, the "Tap2 Pay" solutions was introduced  this year with the use of Near Field Communication (NFC) technology.
He indicated that this is one of the easiest ways of making payments as it eliminates the need to navigate.
As the wind of digitization blows over Ghana and Africa, digital payment of options are expected to lead economic transformation, he noted.
In spite of this economic transformation through digital financial services, the platform is being challenged by the activities of some nefarious individuals.
MTN will encourage everyone to be extra vigilant of fraudulent acts and activities as MTN will continue to work with all relevant stakeholders like the police, media, E-crime and others to mitigate the fraud menace.
He finally said MTN mobile money service is ISO 27001 certified, which means, "we have passed all security tests and requirement.
"This should give our customers confidence and assurance that MTN mobile money is very safe and convenient."