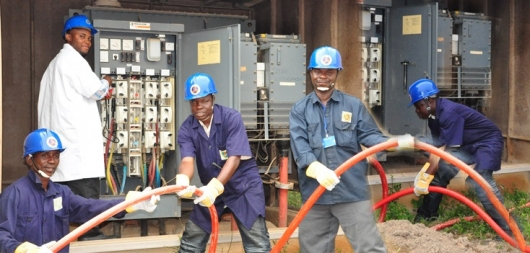 By Ernest KISSIEDU
The Coalition of Stakeholders on the ECG Concession (COSECA) has advised staff of ECG and the Public Utilities Workers Union (PUWU) to restart negotiations with government over the privatization of the company.
COSECA was responding to news that staff of ECG and PUWU have sued the Management of ECG and the Government of Ghana/ Ministry of Energy over the ECG Private Sector Participation which is part of the Millennium Challenge Compact II.
"Even as we regret the turn of events, we continue to hope that it's not too late to return to dialogue, and ultimately ensure the power sector reforms ongoing, especially the ECG PSP is successful," the coalition said in a statement signed by Dr Steve Manteaw.
According to him, COSECA stands ready to facilitate a return to discussions between the parties, and urge them to take the opportunity to restart the negotiations.
COSECA believes that the present impasse revolves around disagreements over declaration of Redundancy and Severance pay. Also, the Minister of Energy has declared government's willingness to pay severance. All that is left relates to declaration of a formal Redundancy.
For COSECA, the issue can be negotiated, adding that resorting to court to settle such a matter has the attendant risk of frustrating the PSP process.
"COSECA restates its support for fundamentally reforming ECG to ensure that the government control and interference is removed, to allow the company to operate on sound financial and management principles and ultimately ensure the reliable and cost-effective power supply to the people and businesses of Ghana.
"We however also insist that things must be done well and in accordance with law. Above all it must be managed to ensure the least pain, suffering and loss to all parties involved."
After much consultation and deliberations, COSECA concluded that a Termed Joint Venture (TJV) between a pruned down and streamlined ECG, and the Concessionaire for the term of 20 years is the best way forward.
"This TJV option avoids the huge financial burden on the government with regard to paying redundancy, and also deals with a number of other thorny issues such as monitoring of the concessionaire's activities, ensuring effective technology transfer, and ensuring ECG is ready after 20 years to manage the system after the PSP is over. This process therefore ensures the whole reform process goes ahead without the costs and other pitfalls associated with it."