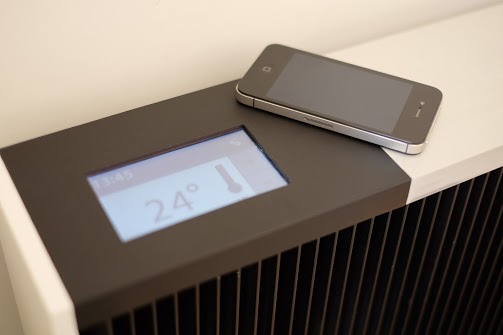 To heat an apartment or office by recycling the heat emitted by computers is the credo of the young company, Qarnot Computing, which was founded in 2010. Based on the fact that computer servers heat up when they are in operation, its CEO and founder, Paul Benoît, had the idea of integrating Internet-enabled computers within conventional radiators, thus giving rise to a new concept: the "Q-rad", the world's first digital radiator. It is a device that can make the processing power of its IT servers available remotely to businesses. "In exchange, the heating is free for the occupier of the premises, their consumption is refunded to them and they can adjust the temperature using a thermostat," says the telecoms expert.
This is an innovative model that allows the small start-up named Qarnot Computing – in homage to Sadi Carnot, the inventor of thermodynamics, the CEO is pleased to confess – to earn revenue in two different ways. Firstly, it commercialises this processing power, which is an attractive proposition for all high-consumption industries and, in particular, banks, animation studios, research centres and industry groups, such as Air Liquide. "The computation needs are enormous. And our solution is both economical – as it costs three times less than using a data centre – and environmentally friendly. It divides your carbon footprint by four," notes Paul Benoît, while recognising the rising competition from Amazon, Google and IBM in this sector.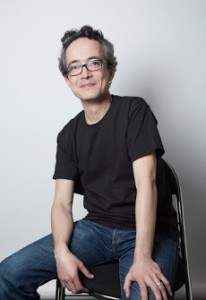 Secondly, the company sells its digital radiators. With their advantage of providing free heating, the Q-rads are of interest to social landlords, bank branch networks, etc. They have won over the City of Paris public housing agency, which has chosen this unique system to equip its social housing in the 15th arrondissement. They also heat the Télécom ParisTech incubator.
Qarnot Computing, which employs twenty-three members of staff in Montrouge, to the south of Paris, predicts a turnover of 1 million euros in 2015, compared to the 350,000 euros achieved in 2014. It is expected to break even in 2017.
The Smart house
With approximately 2 million euros of funds raised from business angels in early 2014, its CEO is nevertheless ready to enter into a new dynamic to accelerate the development of the company. He is now looking to increase the value of his radiator with additional features. The goal? To position it within the integrated smart home market niche. "We can develop our radiators by installing sensors that will take measurements, such as the brightness or air quality of a room, or whether a person has had a fall, which may be useful to monitor the elderly. This has been of great interest to architects," explains the fortysomething.
At the Consumer Electronics Show (CES) in Las Vegas, the world's largest electronics event, to be held next January, the young entrepreneur, who has established partnerships for fibre deployment with Orange and for research with HP, will present a more sophisticated version of his Q-rad. He also hopes to rapidly conquer the foreign market. To achieve this, however, he will have to go in search of new funding.
By Nathalie Silbert