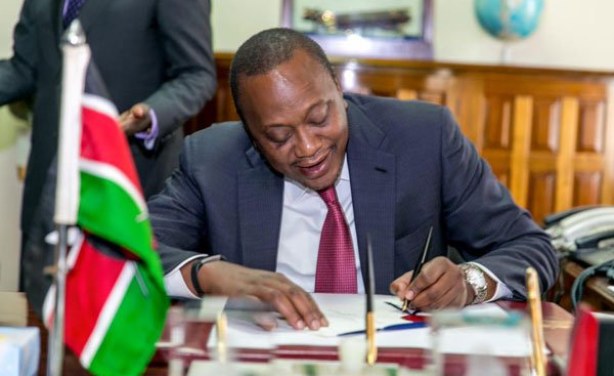 By Dorothy Nakaweesi
Kampala — Ugandan financial experts have said Kenyan president Uhuru Kenyatta's move to cap interest rates is a dangerous precedent.
Yesterday, Mr Uhuru signed into law a Bill capping bank interest rates at 4 per cent above the Central Bank Benchmark Rate.
The law will regulate applicable rates to bank loans and deposits thereby capping interests that banks can charge on loans and on deposits – a move Uhuru said he had consulted widely and had learnt that Kenyans were disappointed and frustrated by the insensitivity of the banks.
"These frustrations are centred around the cost of credit and the applicable interest rates on their hard-earned deposits. I share these concerns," president Uhuru said.
He said banks had previously dodged and blocked introduction of the law with the rates continuing to shoot-up.
As a regional trading partner through the East African Community, Ugandan financial expert and managing director Alpha Capital, Mr Stephen Kaboyo, said: "It is a dangerous precedent that Kenya is setting and it will come with consequences to the economy."
Effect on financial markets
He warned that the move was likely to reduce credit available and could distort financial markets and definitely encourage informal lending in the economy. Mr Wilbrod Owor, the executive director Uganda Bankers Association, who is also against the capping, said: "A liberalised state is a preferred option for our case and indeed the central bank governor had earlier come out to state that this will be a major policy reversal."
In Uganda, high interest rates have seen traders lose their businesses and property to banks because they have failed to pay back the loan.