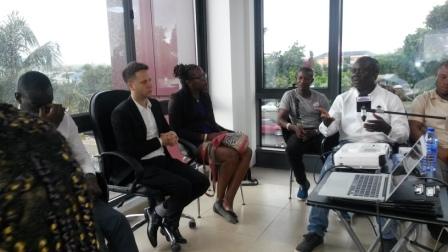 …Extends services to Kumasi
By Ernest KISSIEDU
International transport technology operator, Uber, has announced plans to migrate some one million female driver partners onto the Uber platform in Ghana by the year 2020.
This will ensure that more female driver partners are employed unlike in many countries where the transport industries are mainly dominated by men.
Speaking at a press conference in Accra last Thursday, Alon Lits, General Manager for Uber Sub-Saharan Africa, noted that Uber believes in using technology to create thousands of economic opportunities across Ghana and reducing congestion on roads.
"Ghana is a top priority for Uber and we are excited to drive innovation, create thousands of entrepreneurship opportunities and provide safe, reliable transport options for the people of Ghana," he said.
According to Alon Lits, Ghana's adoption of Uber is an excellent example of a tech savvy nation – not only for consumers but drivers as well.
"Uber's technology has the potential to reduce the number of cars on the road and allows driver partners to earn more money and to have the flexibility of being their own bosses."
"Although we don't own any cars and we don't employ any drivers, Uber has one big global family. We provide a very affordable way to move around the city and it's very cost-effective. We have well over 1,400 driver partners in Ghana. Uber is everywhere around the city and not just the affluent areas," he explained.
When asked about the 25% charges on the sales of driver partners, the General Manager revealed that the charge is a global phenomenon and it is the same everywhere.
"Uber driver partners in the over 450 cities around the world experience the same charge rate of 25%. Lower prizes don't mean lower earnings. San Francisco was the first city Uber started its operations in 2010 and its services are on higher demand because the services are very effective," he indicated.
There is this perception that Uber does not pay taxes in the country but Alon Lits debunked that notion and insisted that Uber has met all the necessary compliances it ought to before operating in Ghana.
"We are trying to get more reliable in Accra before Uber can expand to other cities in Ghana. Before the end of the year, Uber services will be extended to Kumasi," the general manager hinted.
Adding his voice, Kofi Agyare, Country Lead for Uber Ghana, observed that Uber is in conversation with mobile telco, MTN in order to use its Mobile Money platform for Uber services.