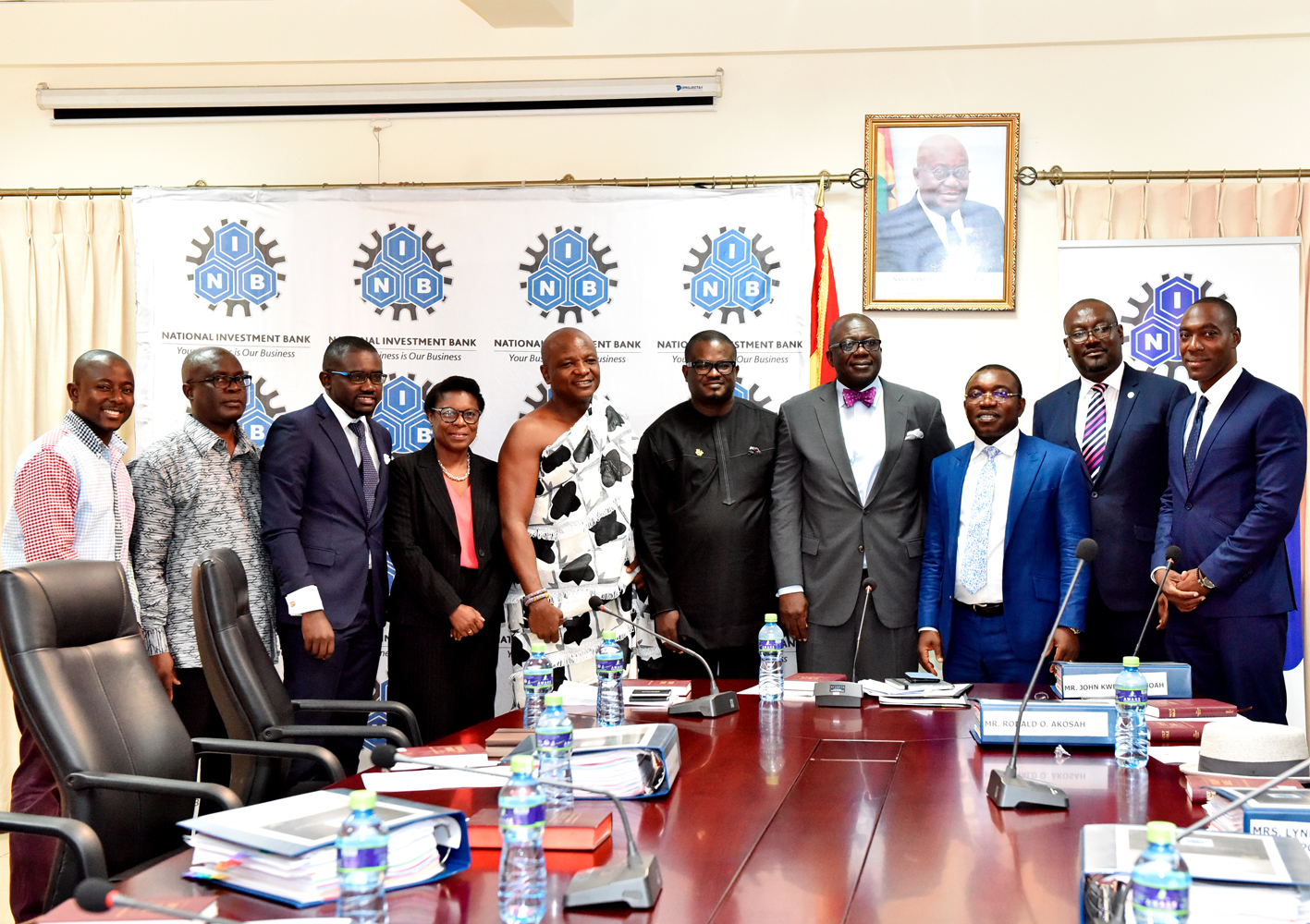 By Cecil MENSAH
The President has reconstituted the Board of Directors for the National Investment Bank (NIB), the bank with the mandate to open up industrialization, to steer its affairs.
The inaugurated Board has Togbe Afede XIV, the Agbogbomefia of the Asogli Traditional area of the Volta Region and President of the National House of Chiefs as its chairman.
Inaugurating the eight-member Board in Accra, Deputy Minister of Finance, Mr. Charles Adu Boahene, tasked the Board to align its decisions with the vision of the bank and take bold decisions to propel the bank's growth in the years to come.
He said NIB was set up to primarily spearhead the industrialization of the country some 53 years ago.
He therefore urged the new Board to work assiduously and bring their experience and expertise to bear on the growth of NIB so as to achieve the government's agenda of financial intermediation as well as support for key strategic industries.
He was hopeful their membership on the Board will quicken the pace of industrialisation in the country to create employment for the betterment of Ghana.
On his part, the Board Chairman, Togbe Afede XIV lauded the President Nana Addo Dankwa Akufo-Addo for the trust reposed in them in nominating them as Board Members.
He promised they will work in the best interest of the Bank by bringing their varied experiences and expertise to bear on their strategy and decisions to move the Bank forward.
He further promised that, they would be guided by the principles of absolute commitment and honesty in the discharge of their duties.
Togbe Afede XIV also promised to put NIB on the path to support the growth of industries in the country and create jobs thereby bringing happiness to the citizenry as a whole.
Other Members of the reconstituted NIB Board were Dr. John Kweku Asamoah (Managing Director), Mr. Michael Ayesu, Mr. Dennis Adjei Dwomoh, Mrs. Lynn Allotey Gadzekpo, Mr. Ken Kanyagui, Mr. Roland O.Akosah and Mr. Etse Gadegbeku.