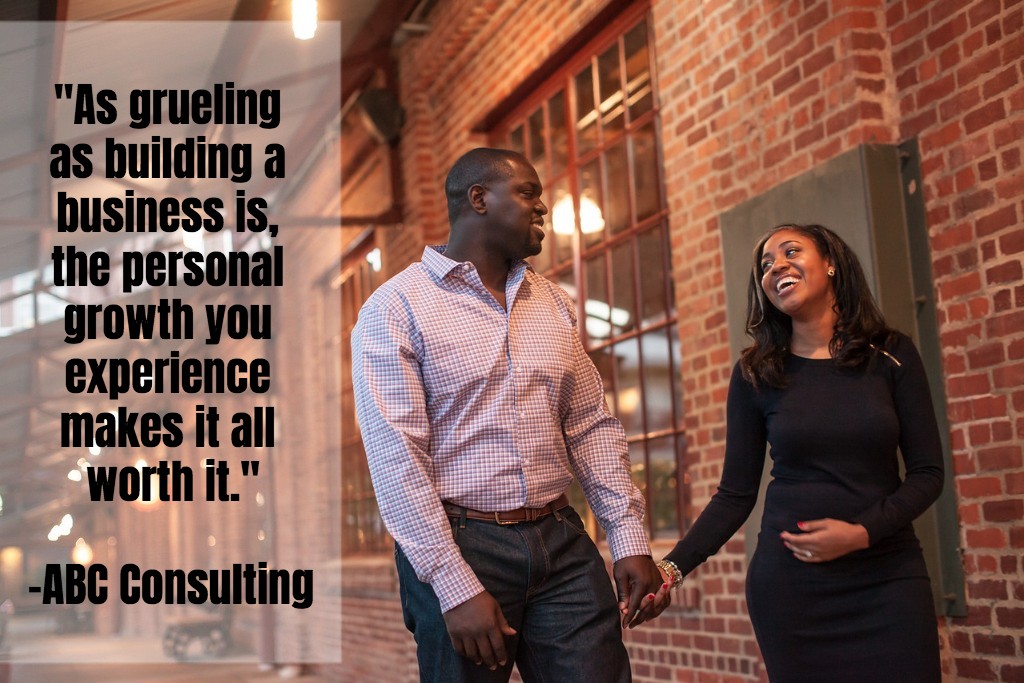 What is a business?
Many of us have come across the term company and have conceptualized it as a corporate entity that provides goods and services to people in need of such goods and services or engages in business. In Ghana, like in many countries around the world, people and groups who provide goods and services form a business organization through which they conduct their activities. 
What are the types of business organizations?
To explain the type of business organizations that exist in Ghana, we will use a straightforward illustration. Hanna is a poultry farmer living in Mampong, Kumasi. Hanna started her poultry farm with money inherited from her late father. For many years, she has been rearing poultry on a small scale in her backyard mainly to feed her family and sell the surplus to her neighbours. Fortunately, Hanna's poultry is of such high quality that in no time, her neighbours begin to tell their friends and family about Hanna's poultry. This had led to a higher demand of Hanna's poultry. Rather than rejoice about this development, Hanna becomes frustrated because she doesn't have enough money to expand her poultry business to meet the growing demand for her business. At best, Hanna considers taking some of the needed funds for the expansion from family and friends. This type of business is referred to as sole proprietorship.
With a sole proprietorship, only one person owns the business; in this case Hanna. The business as a legal entity is not separated from the owner of the business. Since Hanna has the benefits of all properties earned, she is also liable for all monies owed by the business. Should the business go bankrupt, Hanna's personal assets will be sold to defray the business liabilities. This phenomenon is referred to as unlimited liability. The sole proprietor pays taxes of the company from her personal income.
Alternatively, Hanna could have decided to share the ownership of the business with a few other people who share her vision and mission for the business. This is referred to as Partnership. A partnership is a legal relationship formed by the agreement of two or more individuals to carry on a business as co-owners. A partnership usually has multiple owners, each of who, has invested in the business. This business type is usually adopted by professional firms including law, auditing and accounting.
Just like the sole proprietorship, the partnership also has unlimited liability. In the event of bankruptcy, all partners bear the brunt of the fall. In our illustration, based on their percentage of ownership, Hanna and her partners Cilla and Sharon all sell their personal properties to settle the business's liabilities. As far as taxes are concerned, the company as a partnership doesn't pay income taxes. However, the individual partners are taxed on their personal income just like the case of sole proprietorship. The difference between a sole proprietorship and a partnership is that the sole proprietor bears the liability alone whilst partners collectively bear the risks and liabilities associated with business.
The third category of business practiced in Ghana is the Limited Liability. Many corporations in Ghana practice this type of business type because of its limited liability nature. In this business entity, ownership of the business is divided into units known as "shares". The company as a legal entity is separated from its shareholders. This type of business allows people to be part owners but at the same time limit their liability. If the debts of the company exceed the assets forcing the company to go bankrupt, the owners lose at most their investment. Their personal property isn't sold to defray the liabilities of the company.  Also, shareholders are usually free to sell their shares to anyone without approval from the company. This makes shares easily transferrable.
 How do I start a business? (Entrepreneurship)
Now that we know that type of businesses in Ghana, we would want you to have some basic tips on how to start a business in Ghana. Entrepreneurship is the process of designing, launching and running a new business, which is more often than not, initially a small business, offering a product, process or service for sale or hire. The people who create these businesses are called entrepreneurs. Rather than sit waiting for the non-existent dream job, why not create your own?
The first step to starting that dream business is to have an idea. Every new business starts with an idea. Perhaps there is something you are passionate about or are really good at. Have you thought about making money from that passion? This might be your opportunity. After you have narrowed the idea, do a search of what is currently happening in the industry you have chosen and find out how you can fill the existing gaps. This will give you a competitive advantage over those in the industry. If it is a totally new area, the better. You have the advantage of leading in that market.
A good business plan will ask important questions such as "What is the purpose of your business?", "Who are you selling to?", "What are your end goals?" and "How will you finance your startup costs?" All of these questions can be answered in a well-written business plan. The purpose of a good business plan is to help you figure out where your company is going, how it will overcome any potential difficulties and what you need to sustain it.
Determine your legal business structure & Source of Funding
We have already gone through the legal business structure or the type of business entities in Ghana. The business structure you choose will influence your source of funding. It is no secret that capital is needed to start and sustain a business. An up and coming entrepreneur may start on a small scale with his own resources (sole proprietorship), start with a few partners or even register the company as a limited liability. While many entrepreneurs put their own money into their new companies, it's very possible that you'll need financial assistance. A commercial loan through a bank is a good starting point, although these are often difficult to secure hence a very good business plan puts you ahead of others in the eyes of the bank. Startups requiring a lot more funding up front may want to consider an investor. Investors usually provide thousands of cedis or more to a fledgling company, with the expectation that the backers will have a hands-on role in running your business; that is share ownership of the company with you.
To become an officially recognized entity, you must register with the government. In Ghana, the Registrar-General's department is responsible for registering companies. It is important that you register your company as this will help you in filing your taxes and give your company some kind of credibility. After going through the registration process, you will be issued with a "Certificate to Commence business". Additionally, Corporations will need an "articles of incorporation" document, which includes your business name, business purpose, corporate structure, and other information about your company.
Brand yourself and advertise
Branding is one of the most important aspects of any business; whether large or small. An effective brand strategy gives you a major edge in an increasingly competitive market. Before you start selling your product or service, build up a brand that will get a following of people ready to embrace it when you open your doors for business.  Start by creating a logo that can help people easily identify your brand, and be consistent in using it across all of your platforms, including your all-important company website. Today, the use of social media to spread the word about businesses can never be overestimated. Use the various social media platforms to advertise your business and that will help you gain ground in the market.
Conclusion
There's an ancient Chinese proverb that says, "The best time to plant a tree was 20 years ago. The second best time is now." Whether you choose to have a physical office location or a virtual one, there is no limitation to starting that dream business. It's not about ideas but making the ideas happen. Use the education you have received after reading this article to create a brand many people will look up to.
To be continued…
Prepared by: Mustapha Mensah & Loretta Asare