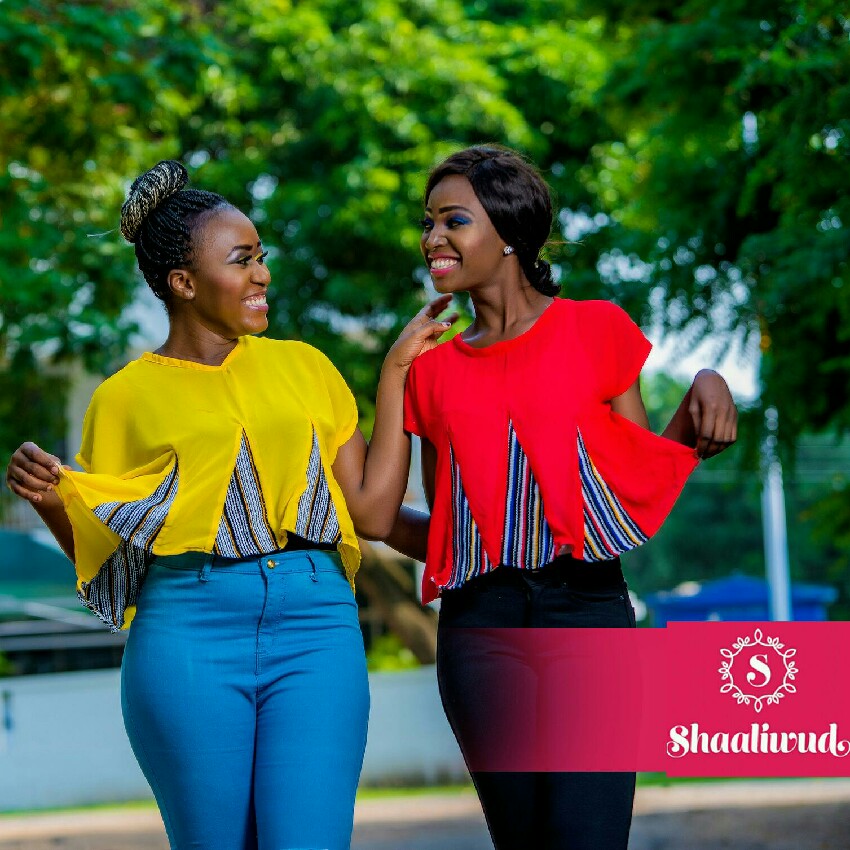 The story of Ayisha Awudu Ali
By Sheila WILLIAMS
Ayisha Awudu Ali grew up in Bolgatanga in the Upper East Region of Ghana where smock is very common.
The traditional attire, made with hand-woven strips, is very popular in the three (3) regions in northern Ghana and is mostly worn during very special occasions.
Once upon a time, Ayisha undertook her National Service duties at the Ministry of Roads and Highways. While there, her colleagues, mostly men, ordered batakari from her whenever she visited the Northern Region.
Somehow, these occasional errands gave her a business idea, which has been transformed into Shaliwud Venture.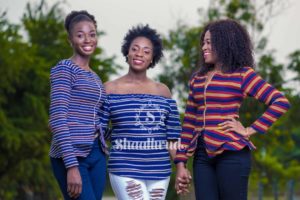 Ayisha, the last of six siblings and a holder of an MBA in Banking and Finance from the University of Ghana, Legon, had decided to settle for her passion – entrepreneurship – specializing in "Batakari" making.
The initial financing of the venture came from personal savings she made from her National Service allowances and contributions from family who bought into the business idea.
Ayisha, who designates herself as the creative director of Shaliwud Ventures, is particularly excited that she is now using her passion for 'Made in Ghana' goods, especially the Northern textile called batakari, to design modern and trending outfits with a workforce of eight (8) staff.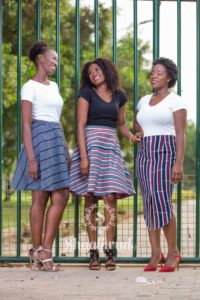 The joy for her is that, today, the brand is enjoying patronage, epitomized by daily sales of about GHC1,000; but, of course, depending on the season.
Shaliwud Ventures' neatly-designed fugu and other dresses are now being largely distributed in galleries in Accra and Kumasi, including the Artist Alliance in Accra, African Market in East Legon, malls in Accra and Kumasi.
Recently, when Business Day caught up with Ayisha, she shared the story of Shaliwud Ventures, talked about attempts at teaming up with other entrepreneurs and suggested ways for marketing 'Made in Ghana' goods.
Here is our dialogue: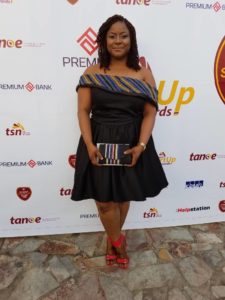 Business Day Ghana (BDG): This business must be tough. What has been your source of motivation so far?
Ayisha Awudu Ali (AAA): The Brand Shaliwud is the motivation factor for me and that keeps and drives me each passing day.
BDG: How and where do you get raw material supplies for  Shaliwud's products?
AAA: Currently, Shaliwud works with experienced artisans from the three regions in northern Ghana. They are mostly based in Ayariliyongo, Bolgatanga, Daboya, and Bongo. We are hoping to get artisans from Borko to join in the near future.
BDG: What season is best for your products in terms of patronage?
AAA: Batakari is mostly purchased during the warm season. Notwithstanding, Shaliwud has turned the batakari into modern and every day wear for the lovers of Ghana-made stuff.
BDG: Is there any sales platform for Shaliwud?
AAA: For now, Shaliwud rides on the back of shows, exhibitions, fairs and promotions as well as events organized by the state bodies such as the Ghana Investment Promotion Centre (GIPC) to market our wares.
BDG: So, where do you see Shaliwud in five years from now?
AAA: We want to become a well-known brand in the international market, training women in the weaving of the batakari, using the textile to sew modern styles and designs, and supplying Shaliwud products outside Ghana and in most African shops.
BDG: How do you consider suggestions that entrepreneurs should go into joint ventures?
AAA: The nature of humans would not allow joint ventures to come into play because of the system we find ourselves in. People have lost trust in others and everyone wants to be the creator, take the glory and be applauded for doing something great. So, I think rather that team work is the way forward.
BDG: Do you then have any plans for teamwork with other fashion designers?
AAA: Shaliwud has given calls to other designers but the response is not forthcoming. But Shaliwud is hopeful of joining with a fashion designer next year.
BDG: Have you received any award or recognition so far?
AAA: TANOE and other organizations have recognized the hard work of Shaliwud with various prizes. We also have a certificate from British Council for being part of their incubation programme. Aside awards, corporate organizations have called Shaliwud for programmes; notable among them is the Gender and Development Initiative for Africa (GADIA), Beige Foundation Aspire session, Face of GirlEmpowered.
BDG: What does the future hold for 'Made in Ghana' goods?
AAA: Years to come, 'Made in Ghana' products would overtake all the foreign products, especially in the clothing line. People now appreciate the batakari and kente stuff; whenever they travel for seminars, Ghanaians want to be seen and identified in these things.
BDG: So how can policy help promote 'Made in Ghana' goods?
AAA: Policies by government for made in Ghana clothing line should be targeted at easing registration and creating a market because finding Africa shops around the world to promote and showcase things from Ghana would help Ghana entrepreneurs. It would help to expand the businesses, employ more workers, thereby creating job opportunities for the youth.
BDG: Let's turn attention back to you. What would you be doing if you were not in Shaliwud?
AAA:  I will probably be in any of the banks doing core banking duties.
BDG: What would say has been your most interesting moment?
AAA: I love the moments when I travel and see nature at its best; it makes me feel good. Most especially, travelling to new places and meeting new people bring excitement naturally.
BDG: Have you had any worse moment?
AAA: It is a photo shoot day that went wrong, the crew spent the whole day not being able to achieve anything but that is part of the work.
BDG: Any deepest regret in life?
AAA: It was when I made a decision that did not go well with the business, but the most important thing is to let go and move on, after that wrong decision.
BDG: What is your greatest fear in life?
AAA: Greatest fear is waking up, and not being able to achieve my plans for the day and my ultimate goal in life.
BDG: What piece of advice do you have for the youth?
AAA: The youth in Ghana should follow their passion positively and be determined, knowing where their plans are leading them, being mindful of where they want to get to. With God on your side, you will surely achieve your goals.
If anything happened in their businesses – win or lose – standup and position yourself well to meet them squarely.