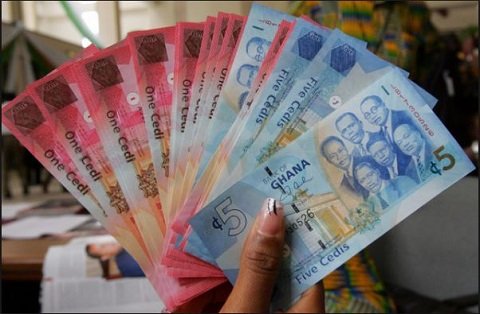 By Cecil MENSAH
A latest Bank of Ghana (BoG) report available to Business Day indicates that the highest average interest rate paid on deposits by commercial and universal banks operating in the country is a little over 17 per cent.
The BoG report, which is on "Annual Percentage Rates (APR) and Average Interest (AI) paid on deposits as at 30th June, 2017," lists 32 financial institutions and calculates the industry average interest rate paid on deposits as 10.9 per cent (see page 9).
The industry average declined from 11.2 per cent at the close of May 2017 to 10.9 per cent at the end of June.
"The Bank of Ghana publishes the following financial institutions' Annual Percentage Rates (APR) and Average Interest (AI) paid on deposits for the information of the public. The publication of these rates is to promote transparency in the pricing and provision of banking services," the document indicates.
The APR is the true interest rate banks and non-bank financial institutions charge the public on loans and advances. This reflects the true cost of borrowings and includes charges and commission levied by banks.
On the other hand, the AI paid is the average interest paid by banks on deposits.
Business Day's analysis of the AI position of banks indicates that although its rate has dropped marginally, Omnibank still remains the bank that pays highest interest rates on customer deposits at 17.3 per cent.
The APR and AI report for the end of May 2017 put Omni Bank ahead of the pack as it offered 18.3 per cent interest on deposits.
In the June report, Omni Bank is immediately followed in second and third positions by Bank of Baroda and the Royal Bank with 15.4 and 14.7 per cent respectively.
The fourth and fifth positions are taken by Stanbic Bank and First Atlantic Bank with interests on customer deposits at 14.1 and 13.8 per cent respectively.
These are followed by the United Bank for Africa (13.6 per cent) and GN Bank (13.3 per cent) in sixth and seventh positions.
The next five slots belong to Bank of Africa, Capital Bank, Unibank, UT Bank and Zenith Bank with interests on deposits at 13.0, 12.6, 12.6, 11.6, and 11.5 per cent in that order.
Barclays Bank and Fidelity Bank have 10.4 and 10.0 per cent as their respective rates while Access Bank, Societe General and Heritage Bank offer 9.8, 9.7 and 9.6 per cent respectively.
The likes of Guaranty Trust Bank and Standard Chartered Bank offer customers 7.4 and 5.9 per cent interest rates on their deposits with Energy Bank offering the lowest return on deposits at 5.7 per cent.
Writer's Email: cecilm@businessdayghana.com