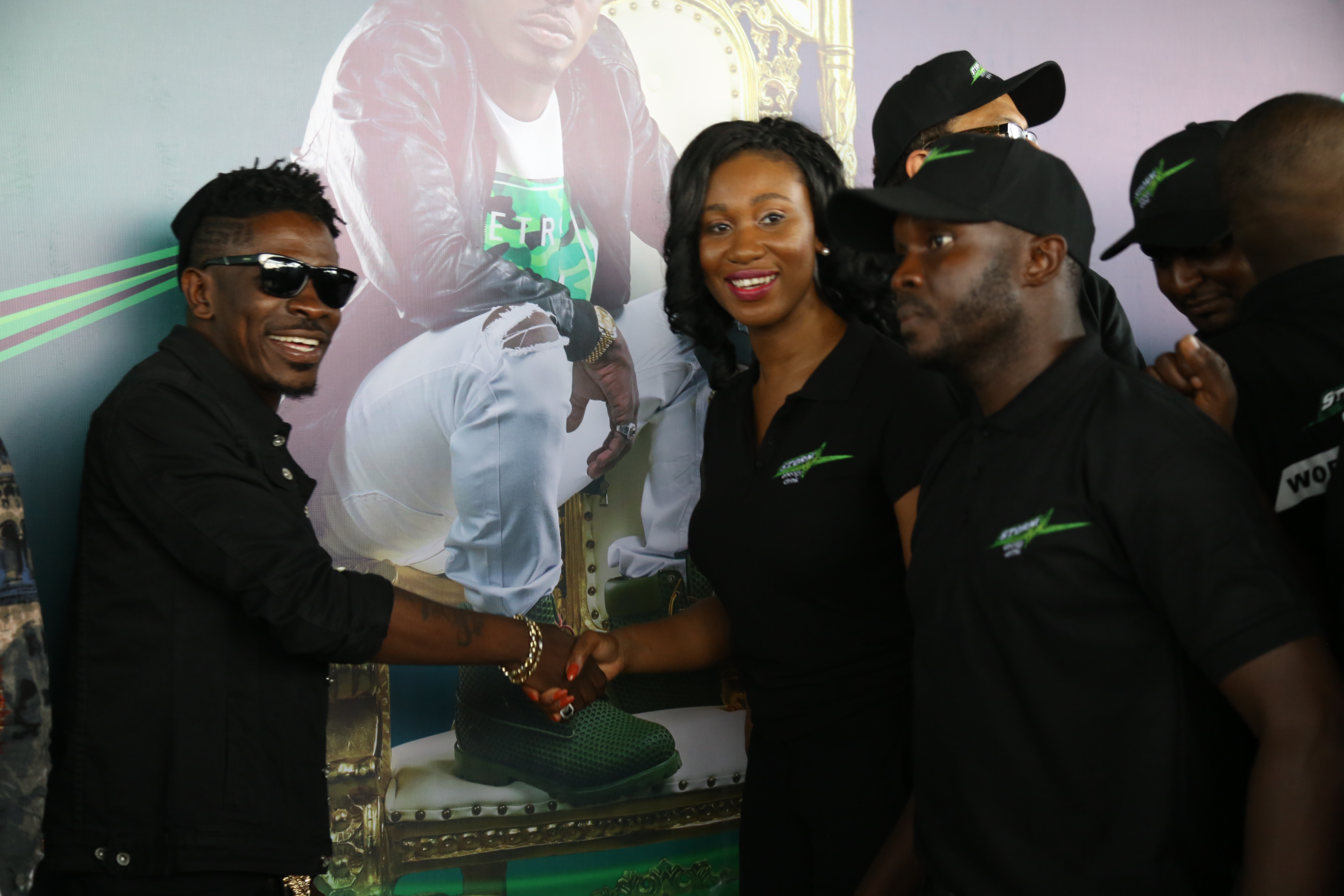 Internationally acclaimed Ghanaian beverage producing company, Kasapreko Company Limited, last Thursday unveiled popular dancehall musician, Charles Nii Armah Mensah (Shatta Wale) as the brand ambassador for its Storm Energy Drink.
The unveiling ceremony took place in a charged atmosphere at the Achimota Retail Center, with thousands of fans and music enthusiasts pushing to catch a glimpse of the brand ambassador as well as get selfie opportunities with him.
Fans enjoyed samples of Storm energy drinks made available at the event whiles others took away samples of the energy drink as they won quizzes held at the programme.
Kasapreko selected Shatta Wale as the brand ambassador for the Storm energy drink because the superstar embodies key attributes of the drink such as innovation and creativity, authenticity, passion, energetic, originality and determination.
He has remained relevant since he re-appeared on the Ghanaian music scene and this also captures what Storm energy drink seeks to bring out in Ghanaians. The music icon is known to support local products and industries.
Managing Director of Kasapreko, Mr. Richard Adjei, expressed excitement about having the music icon on board as a brand ambassador and said together; patrons of Storm energy drink will enjoy positive power and energy as well as fun and pleasure.
"Shatta is authentic, original and has stayed true to his roots – from his first song, it was obvious he is creative and innovative and has passion for the music industry. He has developed a niche in the music industry for himself and has worked hard to attain the success he has achieved so far which is admirable," Mr. Adjei noted.
In an acceptance speech, Shatta Wale thanked Kasapreko for the opportunity and urged Ghanaians to believe in themselves as well as buy Made-in-Ghana products.
"I feel so happy to be here today. I've always looked forward to working with great companies in Ghana like Kasapreko. This is one of the stages I need to showcase my talent the more."