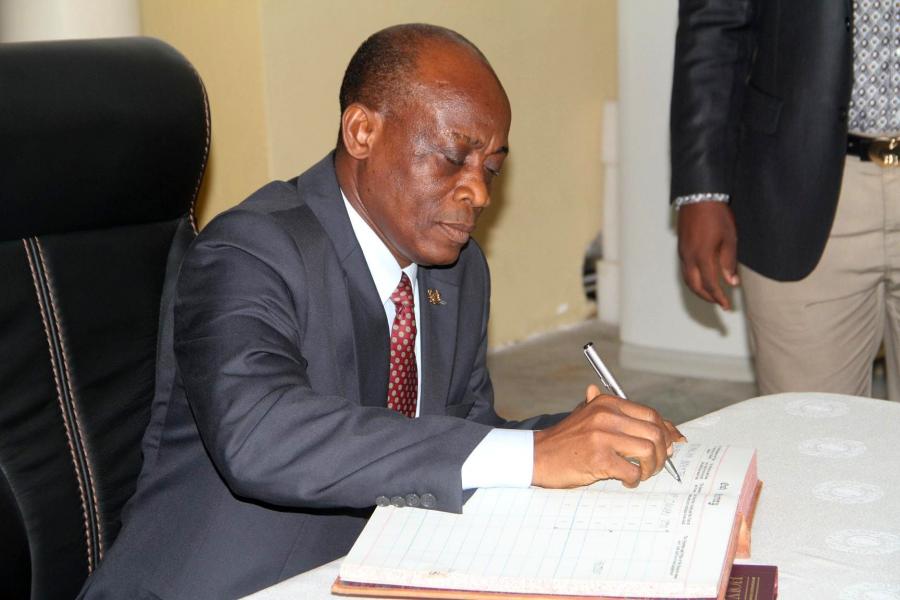 The Minister For Finance And Economic Planning Mr. Seth Emmanuel Terkpe On 13th Of November 2015 At The Parliament House Highlighted On Some Major Significant Investments By The Incumbent Government. He Made These Pronouncements When He Presented the 2016 Budget under the Theme "Consolidating Progress towards a Brighter Medium Term"
Roads play a vital role in the progress or otherwise of every economy. In Ghana efforts have been made over the years by governments to ensure that the road network system in Ghana is up to international standards.
This year, the Mahama led administration can proudly boast of some major and significant investments it has made in the road sector. This according to investors have helped boost their confidence to conduct business in Ghana.
From the north to the south and from the east to the west, major roads are being constructed and in some cases major maintenance works is in progress. The minister of finance Mr. Terkper made some of these achievements clear to law makers and the entire nation when he read the 2016 budget at parliament house. According to the minister many kilometres of roads have been constructed and this has boosted investor confidence and has also made economic activities more convenient than before.
"We made significant progress in funding and completing many of the 'Gang of Six Roads' and launched the 3 Billion Cocoa Road improvement project. We have constructed thousands of kilometres of road across the country. These include the Suhum-Apedwa and Kyebi town roads. Recent additions include the Kwame Nkrumah interchange Fufulso-Sawia road, the Kasoa interchange and the eastern corridor road".
The minister further stressed on the significant strides that the government have made in the transport and maritime industry all together. He didn't fail to point out some decent investments made in the aviation sector and that of the maritime industry which included the expansion projects at the Tema Port. Regarding government's vast investment into the maritime industry, this enabled the Ghana Ports and Harbour Authority pay 4 Million Ghana cedi's dividends to the government of Ghana.
"We are investing in the modernization and expansion of the aviation and maritime infrastructure. These include the expansion of the Kotoka and Tamale International Airports, The Aerodrome in Ho, the expansion of the Tema harbour and provision of 116 buses for public road transport. Permit me to add that in line with our new debt management policies, the airport and harbour projects are designed on self-financing basis".
Ghana is moving in the direction of becoming the fastest growing economy in the sub-region and all this can be attributed to the massive investment being made by the government led by His Excellency John Mahama.
BY: DAVID K. ACQUAH