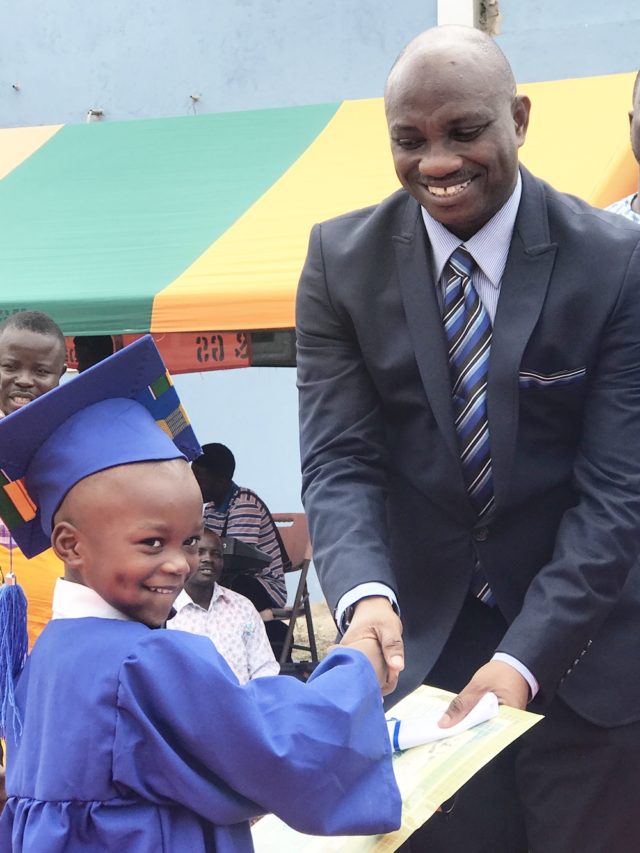 By Cecil MENSAH
Barely a year after the establishment of DANKAMF Education Complex, the facility has been able to employ twenty-seven staff to administer quality education in Oyibi, a peri-urban area of Accra.
Among other things, none of the staff is paid less than the minimum wage announced by the government for the formal sector.

Throwing more light on how difficult it has been running an educational facility in a peri-urban area in an interview with Business Day, Mr. Daniel Attrams, the proprietor of the school, said this is an area where most parents don't pay school fees on time.
He said even though the school was vacating, there was arrears of twenty thousand Ghana Cedis to be recovered in school fees default for the just-ended term.
He maintained that sometimes the arrears are written off by management and the school has to forge ahead by looking for loans to pay the salaries of teachers to motivate them.
He said management and the board of directors of the school employed this strategy to motivate the teachers so as to maintain them in the school.
The school has 16 teaching staff and ten non-teaching staff, who have been administering the operations of the school since its inception.
The facility hopes to be the intellectual headquarters in the provision of quality education for the people of Oyibi and its environs in the Greater Accra Region.
When welcoming parents and guardians to the one year anniversary celebrations of the school and the  graduation of students to class one and Junior Secondary School form one two Saturdays ago, Mr. Martin Lartey, headteacher, said providing education to children is akin to feeding the farmers who spent tireless days grooming plants on the farm for food.
According to him, the provision of education plays a vital role in shaping the personality of children and transforming their lives at the early stage of growing up.
The Deputy Minister for Manpower and Labour Relations, Mr. Bright Wereko-Brobbey, said Ghana has a workforce of about ten to eleven million but the government is only able to employ two million into the various Ministries, Departments and Agencies across the country.
It is in view of this that government has sought partnership with the private sector to create employment opportunities for these teeming workforces across the country.
According to him, these public-private partnerships will create more opportunities for the youth and properly engaged them.
He took the opportunity to commend the board of directors and management of the school for the feat they have chalked within one year of operations in the area.
He entreated management of the school to instill discipline in the students to enable their talents blossom.
He commended the board and management of the school for creating employment opportunities and offering descent wages to the employees.
Writer's Email: cecilm@businessdayghana.com