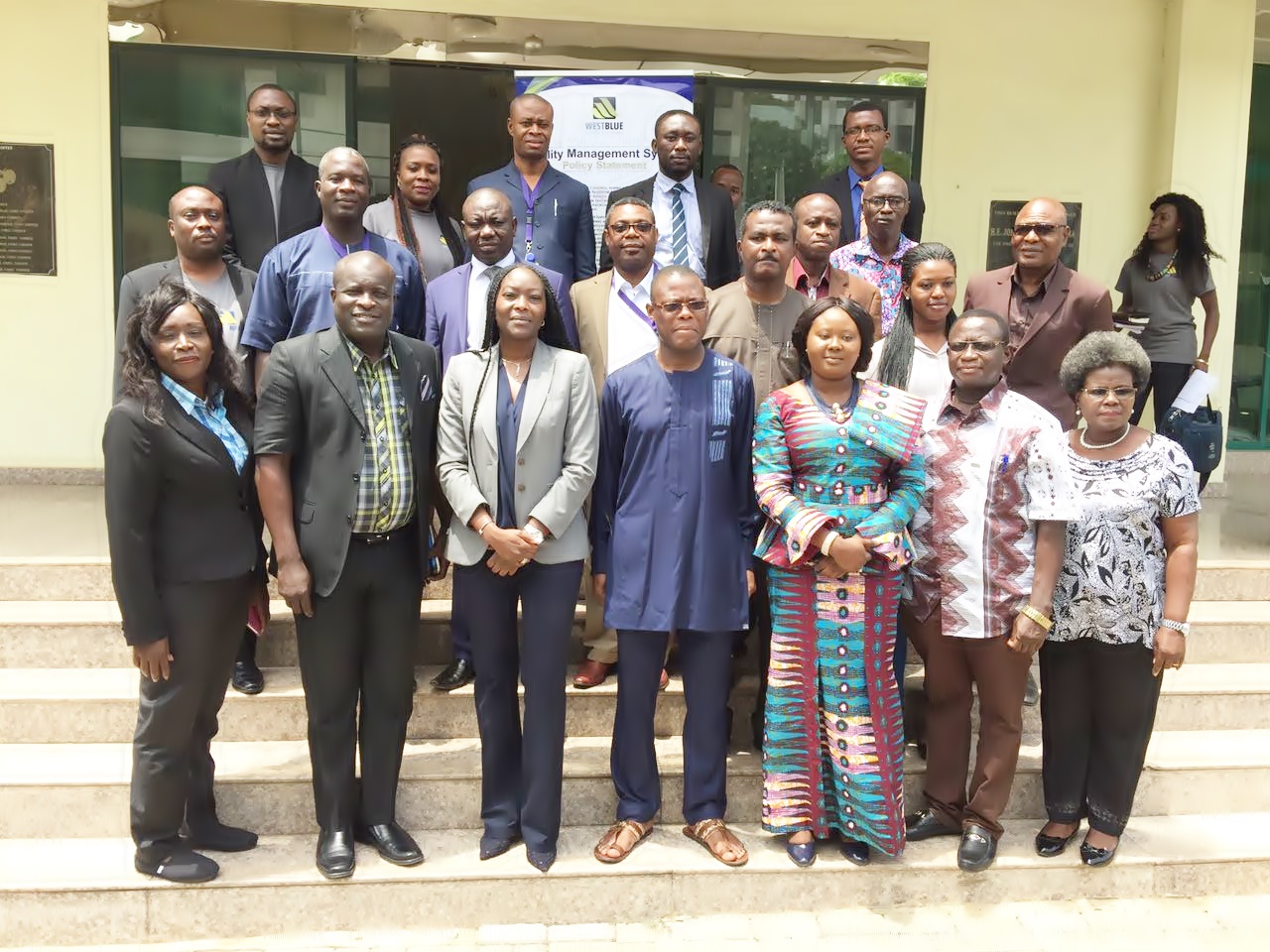 The Parliamentary select Committee on  Trade and Industry has assured IT firm and technical partners of the Customs Division of the Ghana Revenue Authority in the implementation of the National Single Window programme of their full support in order to enable them perform effectively and efficiently.
The committee paid a working visit to the company's head office earlier in the week to familiarise itself with its operations and to find out at first hand, what their challenges were so that it could ameliorate such challenges.
Chairman of the committee, the Hon. Daniel Nii Kwatei Titus Glover speaking to the New M&TD on the sidelines of the visit noted that it was the mandate of the committee to ensure that all agencies that helps in the facilitation of trade and revenue mobilisation function efficiently and effectively to enable government rake in the needed revenue for national development. ''I have supported WestBlue from day one when they came in and that was when I was in opposition.
Now that I am in government, it is my responsibility to ensure that they get all the support they require to continue to do the good work that they are doing'' he told this paper. The Hon. Titus Glover commended WestBlue for a good job done so far, noting that the results of their work has shown improved government revenue and trade facilitation at the various ports in the country, stressing that if the necessary support is provided from the government side, the company will do better.
He assured also that the committee had noted with concern challenges that sought to inhibit and impede the work of the company including under declaration, mis description of items, manipulation of shipping documents including the bill of laden, misclassification, and undervaluation among others and was going to see how best to address those challenges.
The Chief Executive Officer of WestBlue consulting, Mrs. Valentina Minta who walked the MP'S through the company's operations in a detailed presentation called for stringent sanctions for intransigent shippers who always want to beat the system. According to her the company took delight in engaging all stakeholders on a regular basis to ensure that they are all abreast with emerging trends in the industry and that everyone is carried along.
She suggested enforcement of air and sea manifest submission to the pre-Arrival Assessment Reporting System (PAARS), 100 percent compliance and frequent financial reporting by the banks on trade transactions and the complete integration between all systems involved in international trade as measures that will help deal with illegalities in the system.
Mrs. Minta opined further that the company was working at enhancing stakeholders' understanding of the Ghana National Single Window (GNSW) and to build confidence in its value, while empowering the stakeholders to utilise and benefit from the GNSW and to accelerate the adoption of new processes and procedures that will ensure improved delivery.