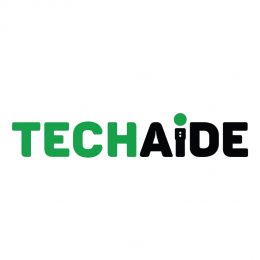 By Kafui Prebbie, TECHAiDE CEO
Like any well-cooked bowl of peanut soup (a Ghanaian delicacy), achieving results with long-lasting positive impact takes time and effort. And partnering with a global technology company like IBM has given me and my colleagues at TECHAiDE (www.techaide.global) ample time and opportunity to reaffirm our commitment to the social and knowledge development agenda of Ghana, and by extension, the rest of Africa.
TECHAiDE was established to provide technology solutions for development, anytime, anywhere. Specializing in providing appropriate technologies (mobile, computing and energy/power) and developing human capacities, our unique expertise in designing, developing, and deploying ICT solutions in difficult rural conditions has allowed us to impact the lives of many children and youth. In 2015, we reached a significant milestone: our efforts touched over 15,500 lives in almost 200 communities with approximately 50% being female, an indication of our passionate commitment to empowering girls and women.

Touching on our unique partnership with IBM, it is important at this point to recognize that Ghana's association with IBM goes back more than four decades. In 2010, Accra welcomed a new IBM office; and in 2013, IBM launched "A Vision for Smarter Growth: an IBM Smarter Cities Report on Accra, Ghana", a whitepaper that outlined how the capital city should turn to technology to transform its key urban systems. These developments have enhanced Ghana's profile internationally and helped attract talent to one of Africa's fastest growing economies.
In March 2016, an IBM team of volunteers concluded their month-long pro-bono assignment in Accra. This would be IBM's twelfth group of volunteers since 2010 to provide assistance to Ghana as part of IBM's Corporate Service Corps (CSC). IBM's CSC program provides problem-solving support from IBM's top employees to educational institutions, small businesses, non-governmental organizations, and governmental agencies in emerging markets. The 12-person IBM team of volunteers from eight countries worked on projects at the Girls' Education Unit (GEU) of the Ghana's Ministry of Education and the Ministry of Gender, Children, and Social Protection. The GEU is government's agencies responsible for female empowerment and mentorship under the Ministry of Education.
Six of the CSC team also worked with my firm, TECHAiDE, a technology-focused social enterprise that addresses citizens' development needs with one of its core areas being girls' empowerment. TECHAiDE's encounter with the IBM volunteers last year was the turning point for our organization, because 2 years after, we were gearing up to launch our latest product, "ASANKA" into the Ghanaian education landscape early 2018 after several product tests.
Our relationship has deepened and this week, TECHAiDE's work with IBM will be getting global attention and recognition again. The impact of IBM's corporate social investments in Ghana and Africa including TECHAiDE's "ASANKA" – a product of innovative partnership – will be showcased to business and technology industry cognoscenti at the TED@IBM Conference in San Francisco, USA.
TECHAiDE's journey from the backwoods of Ghana to the hotbed of the global tech industry – and indeed, our journey of promoting social enterprise for meaningful impact – did not begin last year. For over a decade, TECHAiDE has been addressing the development needs of ordinary citizens, especially the vulnerable and needy, in a unique way.
ASANKA (All Subjects And New Knowledge Access) has been developed to provide country specific offline digitized content – especially for African youth, with a focus on girls' educational continuity and empowerment. The Africa Learning Barometer (conducted in 2012 across 28 sub-Saharan African countries) estimates that 61 million children of primary school age – 1 out of every 2 kids – will reach their adolescent years unable to read, write, or perform basic numeracy tasks. Indeed, many of our children are faced with numerous barriers to learning and quality education. ASANKA's role is to provide an alternative (where needed) and a complement to formal education and workforce training. With culturally relevant content in a user friendly and easy to access format including interactive games and videos, ASANKA provides innovative access to relevant information at a low cost.
ASANKA is also the Twi word for "community bowl", traditionally used in the home for communal eating purposes. Thus, ASANKA serves as a hub of information (a Wisdom Pot) for communal use, offering wireless access capabilities to a minimum of 20 users with Wi-Fi enabled devices (phones, tablets, computers) at a time. ASANKA will help increase access to education especially in underserved communities and vulnerable populations and deepen the quality of education by improving teacher skills and making study fun and relevant to learners.
The IBM CSC team's role in providing business strategy planning and product development support was invaluable in pushing this initiative forward. Team members worked with TECHAiDE using design thinking methodologies for rationalization of the product portfolio, engineering of core business processes, architecture and design work on ASANKA prototype, and creating girls' empowerment content for ASANKA.
In March 2016, ASANKA was introduced to young girls participating in a mentoring workshop at Ashesi University, under the "Let Girls Learn" Initiative managed in Ghana by the United States Peace Corps and facilitated by IBM volunteers. Continuous interaction with potential users and design of relevant educational and empowerment content offered in interactive quizzes, games, and video, ensures that ASANKA is poised to transform the learning environment for thousands of young people across Ghana and Africa.
I would like to say that thanks to the patience and focus of the team at TECHAiDE, we were able to plug into IBM's expertise to improve our product offering. We are now seriously developing the delivery of the cognitive capabilities of ASANKA via the cloud. The looming reality for humanity and especially for Ghana and the rest of Africa is that with advanced technology, most things will become possible, including how to prepare that hot spicy pot of peanut soup.
#myasanka
Kafui Prebbie is the Chief Executive Officer of TECHAiDE (www.techaide.global)
For enquiries about ASANKA visit: www.myasanka.com