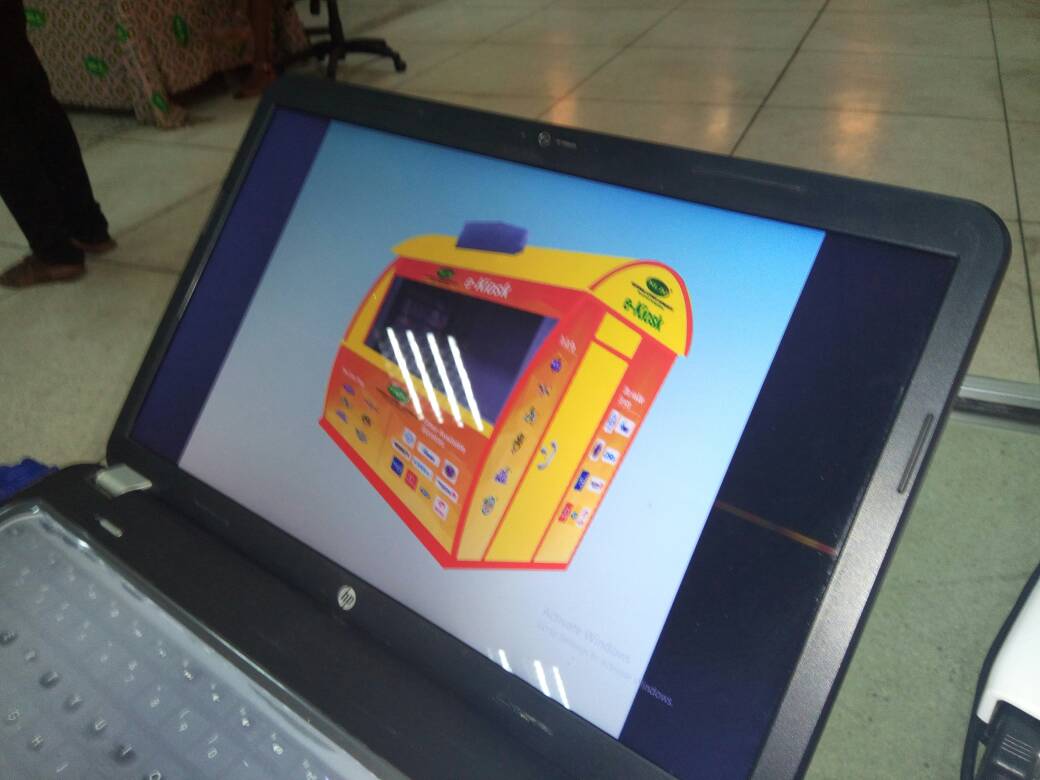 By Cecil MENSAH
The National Lottery Authority (NLA) will by the end of September 2017 introduce onto the Ghanaian lottery market solar-powered kiosks for smooth lotto vending activities.
The solar-powered kiosks are expected to replace the wooden kiosks painted in the national colours of the country that are mounted at vantage points of the central business areas of the country.
The solar-powered lotto kiosks dubbed 'E-kiosk' comes with a fan and a small fridge as well as a VSAT application for the transmission of data from the agency outlet to the data base of the NLA, the lotto regulatory agency.
The E-kiosk has the capacity to offer Mobile Money services to prospective clients in partnership with the commercial banks and the telecommunication companies in the country.
The Director-General of NLA, Kofi Osei-Ameyaw made this announcement at a stakeholders' conference   on the decision to license the Banker-to-Banker regime to self-police the industry and weed out recalcitrant Banker-to-Banker operators in the system.
According to him, the decision to roll out the much comfortable E-kiosks across the country was to help disabuse the minds of some individuals who consider lotto as an affront to their religion.
He said the introduction of the E- kiosk will revolutionize the sector and make the agents or writers more respected in the society.
He said the new kiosk will help prevent the situation where the kiosks of vendors or writers are treated with disdain by the city authorities.
The E-kiosks across the country will make Banker-to-Banker operators who register with the NLA to be seen as partners in the development of the country he stressed.
He explained that the decision for NLA to license private lotto operators to operate Banker –to-Banker services in approved jurisdictions is in accordance with the relevant provisions of Act 722 and Legislative Instrument (LI) 1948.
Per the law the NLA, shall approve unique and specific NLA licensed Banker –to Banker tickets or coupons for each operator in a particular region.
These NLA licensed Banker –to-Banker tickets or coupons will be identifiable to a particular operator in particular region he posited.
He stressed that the new system will smoke out the recalcitrant operators and possibly helps prosecute operators who fail to abide by the law.
He noted that application forms for licensing are available in all regional offices of the NLA to ensure operators get registered in accordance the law to beat the deadline for abrogation of private lotto in the country.
He revealed that per the new Act 844 the Act 722 will co-opt the operations of the Veterans Association of Ghana (VAG) lottery which is operated under the Ministry of Defence into the operations of NLA which is under the Ministry of Finance to ensure sanity in the sector.
Writer's email: cecilm@businessdayghana.com