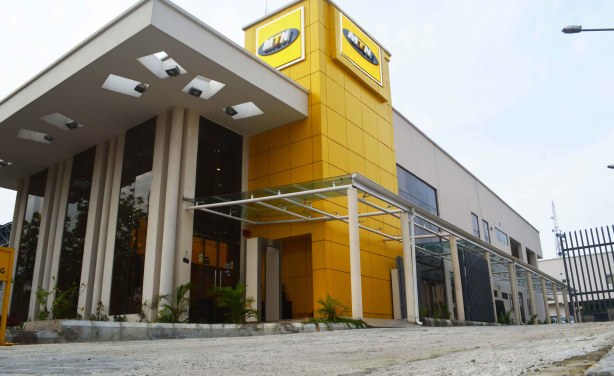 Telecom giant, MTN, has in partnership with AFB Financial Services introduced onto the mobile money platform the Qwikloan service.
It is expected to bring relieve to MTN customers because there is no queue, no paperwork and no time wasting with the all new service.
Qwikloan has been on pilot phase among MTN selected staff and customers for the last six months and the feedbacks received were positive. Users have attested to how fast, easy and convenient it is to access the Qwikloan.

Speaking at the launch of the new product at the Rawlings Park in Accra last Wednesday, General Manager for Mobile Money Service at MTN, Mr. Eli Hini, expressed hope that customers in this market will use the new product to enhance their businesses.
"Qwikloan is here to bring relief to customers. You will all agree with me that everyone needs to solve a need in life at a point in time. Sometimes, it is very difficult getting financial assistance from family and friends to solve that need.
"In most cases, the period of need will go pass and you may never get the financial assistance. Aside this, there are times where you may be stranded in town or while on a journey due to shortage of money. Qwikloan is here to solve those needs," he noted.
Mr. Hini assured that with the Qwikloan, one does not have to go through the hustle to provide proof of collateral in order to access the loan.
"Qwikloan is an instant way to access a cash loan at any time for any purpose from your mobile phone."
According to the general manager, MTN will continue to find ways to bring innovative products and services to its customers, in the quest to promote a cash-lite economy.
"Mobile money is here to serve all of us especially, the unbanked population. The service has grown and today, we have more than 8.2 million active subscriber base and merchant points of over 88,000 across the country. Customers can access mobile money services irrespective of one's location," Mr. Hini stressed.
Meanwhile, the Managing Director of AFB Financial Service, Mr. Arnold Parker is convinced the Qwikloan service allows his outfit to scale and offer millions of Ghanaians across the country the product that could have taken days for them to have in a traditional financial institution.
"We're giving true definition to what financial inclusion really means in this country. The mobile money wallet is really the future of financial services and that is why we have partnered with MTN to make sure a lot of Ghanaians can have this product."
"With this product, a lot of Ghanaians who have been excluded from mainstream financial services will now have the chance to really get a product that helps them in their daily businesses. Since the pilot started, AFB have disbursed over GHS500,000 unique loans on the MTN mobile money platform."