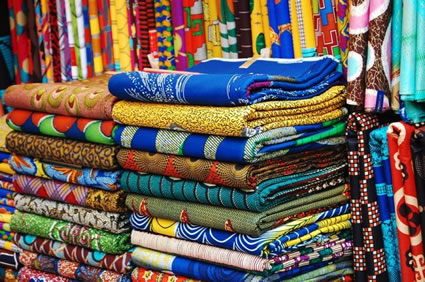 By Ernest KISSIEDU
The Textiles, Garment and Leather Employees Union (TGLEU) feels government has deceived them over the reconstitution of the Anti-Textiles Piracy Task Force to fight smuggling in the country.
According to them, any further delays will deepen the vulnerability of the local industry and threaten workers job security.
The Trade Ministry set-up a Task Force in August, 2010 to ensure the implementation of the Trade-Related Aspects of Intellectual Property Rights (TRIPs) Agreement under the World Trade Organization (WTO) which mandates governments not to allow infringed goods to enter the channel of commerce and also not to allow the re-exportation of such goods. But the taskforce was subsequently dissolved.
Last two months, MoTI announced that it had developed a new policy direction to help fight against pirated textiles in the country and make the sector competitive.
As part of the policy guideline, the Ministry said it was reconstituting the Taskforce on Textiles to help curb the menace of illegal importation of pirated Ghanaian textile prints and to ensure that importers, who engage in these nefarious activities, were arrested and prosecuted.
To this end, MoTI requested that the TGLEU nominate a new representative to serve on the Task Force. "It would be appreciated if you could respond to our request by close of day 21st July, 2017 to enable the Hon. Minister inaugurate the Task Force," the Ministry had written in a letter signed by the Chief Director, Dawarnoba Baeka, for the Minister.
The letter was written in the nick of time to force the hands of TGLEU, which had indicated its intention to stage three-day demonstrations in Accra after growing frustrated of the ministry's delay in tackling issues of piracy and smuggling of textiles.
Chairman of TGLEU, Mr Abraham Koomson said, "Soon after the announcement by the Ministry of Trade and Industry (MoTI) to reconstitute the Anti-Textile Piracy Task force (ATPTF) in July 2017, and in an effort to enhance the operations of the task force, TGLEU embarked on intelligence gathering across the country on the Modus Operandi of the perpetrators of the illicit trading.
"The result of TGLEU's exercise is indeed frightening and deepens the vulnerability of the local industry and threatens workers job security."
According to Koomson, a solution to the problem begins with the ministry giving effect to the Anti-Textile Piracy Task force.