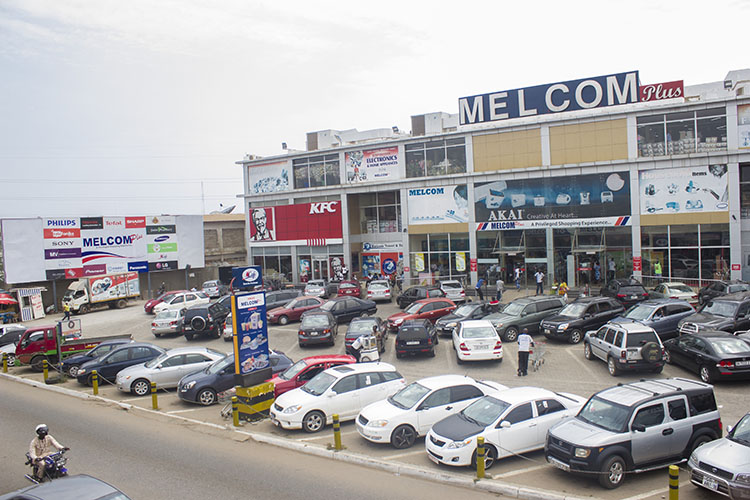 The Director of Communications for Melcom Group of Companies, Mr Godwin Avenorgbo, has urged media practitioners to unite and help find remedies to the challenges they face.
"The Fourth Estate of the Realm must unite to become a voice of the voiceless, strong enough to ask for justice in case of denial, interrogative enough to expose ills in society and help find remedies and ethical enough to play it fair, all the time, by getting it right."
He made this known when the Melcom Group made donations to some media associations in Accra.
According to Mr Avenorgbo, media practitioners work under very difficult conditions in the country in spite of the comprehensive media landscape featuring numerous radio, television, print, online and magazines among other media outlets.
"They lack security of tenure, majority are paid slave wages while quite a large number are not paid at all, so have to fend for themselves.
"Very few practitioners belong to the umbrella associations, which by the nature of their structure are unable to discipline members who do not apply ethics in the conduct of the practices," he added.
Mr Avenorgbo believes that a vibrant media creates awareness. For him, professional media practice ensures good governance and in consequence business growth and investor confidence.
"We are hopeful that in the next year, positive measures will be taken to improve media practice to engender media freedom and access to information, improved conditions of service not just for key staff but for the generality of journalists, because it is team work that gives birth to the publications we read, listen to and watch on the various media platforms."
Mr Avenorgbo said the Melcom Group was committed to improving quality service through the implementation of environmentally-friendly business standards, including safety procedures at the work place, training of staff and provision of incentive packages to boost the morale of their hard working staff.
"We are grateful for the support Ghanaians have given us from all fronts and in all sectors of our business and we pledge to continue to improve on our services to make shopping a pleasurable experience at all Melcom shops nationwide."
Mr Avenorgbo lauded the GNA for fair, balanced and truthful reportage, especially on online media and news dissemination.
Meanwhile, as part of the donations, the Melcom Group gave the Ghana News Agency (GNA) four office chairs and two HP Printers.
Also, Melcom gave a 40-inch digital satellite LED television and a NASCO DVD player each to the Ghana Journalists Association (GJA) and the Institute of Financial and Economic Journalists (IFEJ).
On receiving the items, Mrs Beatrice Akua Asamani-Savage, the News Editor of GNA, expressed gratitude to the Melcom Group for supporting the Agency's 60th Anniversary celebration.
For her part, the GJA Treasurer, Mrs Audrey Dekalu, thanked the Melcom Group for the kind gesture and urged other corporate establishments to emulate such an example.
IFEJ President, Mr Rayborn Bulley, also thanked the Melcom Group for supporting IFEJ's 2017 Awards slated for January 26, 2018.