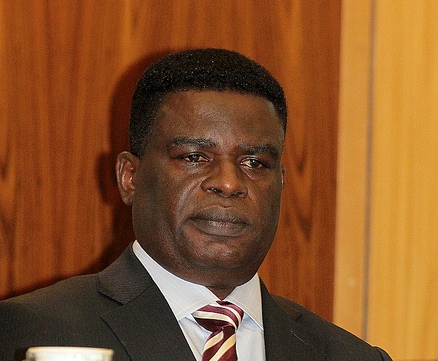 Maritime lawyer and former Shippers Authority boss Dr. Kofi Mbiah says he is positive that Saturday's maritime boundary dispute ruling by the international maritime court will go in Ghana's favor.
He told Morning Starr host Francis Abban that he is positive on the "basis of the law".
"I'm very positive on the basis of the law, not only on the basis of nationalism. I have reviewed the very recent decision and I have seen the approach that has been taken by the court in recent times and I'm very convinced that it will go in Ghana's favour".
Background
Ghana went to the ITLOS in September 2014, under the United Nations Convention on the Law of the Sea (UNCLOS), seeking a declaration that it has not encroached on Cote d'Ivoire's territorial waters.
It filed its suit based on Article 287 Annex VII of the 1982 UNCLOS.
Cote d'Ivoire in February 2015 filed for preliminary measures and urged the tribunal to suspend all activities on the disputed area until the definitive determination of the case, dubbed: "Dispute Concerning Delimitation of the Maritime Boundary between Ghana and Cote d'Ivoire in the Atlantic Ocean."
"Case 23" was filed by Ghana after 10 failed negotiations.
But the Special Chamber of the ITLOS on April 25, 2015 declined to suspend production activities in the disputed area.
The Chamber at the time explained that in its view, "the suspension of ongoing activities conducted by Ghana in respect of which drilling has already taken place would entail the risk of considerable financial loss to Ghana, and its concessionaires and could also pose a serious danger to the marine environment resulting, in particular, from the deterioration of equipment."
Timelines
Cote d'Ivoire had up to April 4, 2016, to file its counter-memorial (detailed defence) as to why it should be declared the owner of disputed oilfields and adjoining seabed.
Ghana also had up to July 4, 2016, to submit a reply to Cote d'Ivoire's counter-memorial, while Cote d'Ivoire is expected to file a rejoinder on October 4, 2016.
In less than 24 hours, the International Tribunal for the Law of the Sea (ITLOS) will decide the fate of  the two countries.
Starrfm