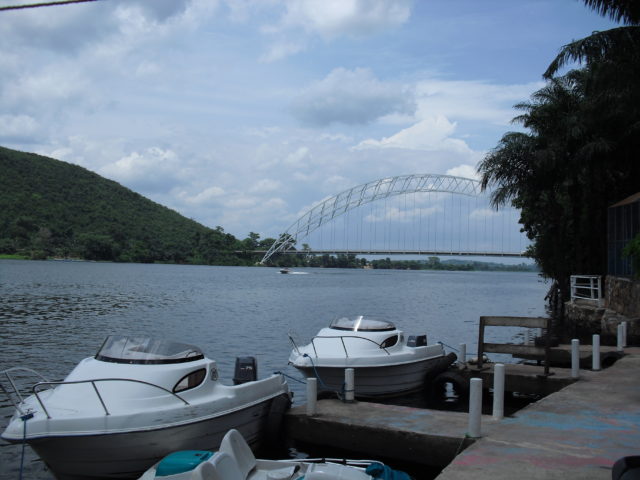 Director General of the Ghana Maritime Authority, Rev. Dr. Isaka Peter Azuma, is calling for the establishment of a Lake Traffic Unit (LTU), to ensure that accidents and other incidents that frequently occur especially on the Volta lake are dealt with and nabbed in the bud once and for all.
According to him, several attempts at establishing a lake traffic unit have been met with stiff resistance from certain institutions, adding that a new paper to establish the unit will be presented to the board of the Authority with the hope that it will be approved so that the next step of making this a reality will be initiated.
According to him, this unit will link up with the marine police in order to maintain high levels of control and security on the country's waters.

Rev. Azuma noted that there are "so many Legislative instruments" in parliament thus the authority envisages a very long process in the approval of this all important project.
Like it is done in the aviation sector, the lake traffic control unit will be services provided by ground based controllers who will direct vessels and boats on the ground and through controlled water space and can provide advisory services to vessels and boats in non-controlled water space. The primary duty of the LTU will be to prevent collisions, organize and expedite the flow of water traffic and provide information and other support for captains on vessels and boats.
Patrol Boats
In the short term, GMA is calling on the Ministry of transport to support them with patrol boats which will help them get to deeper waters whenever there is an incident. The patrol boats are relatively small naval vessels generally designed for coastal defence duties.
Patrol boats are usually operated by a nation's navy, coast guard, police force or customs and may be intended for marine environments. Patrol boats are commonly found engaged in various border protection roles, including anti-smuggling, anti-piracy, fisheries, patrols and immigration law enforcement. They are also used often to operate search and rescue missions.
In response to this request the minister of transport, Hon. Fifi Kwetey who visited the officers of GMA said "on the back of some discussions we have had, I have already committed all of us in parliament, it was announced that we are going to go ahead with the purchasing of patrol boats, especially in terms of having to provide the necessary monitoring and supervision on our inland water where a lot of the difficulties are happening. We have to quickly activate them, even if we cannot deploy all of them at a go, at least have a beginning to reduce incidents on inland waters"