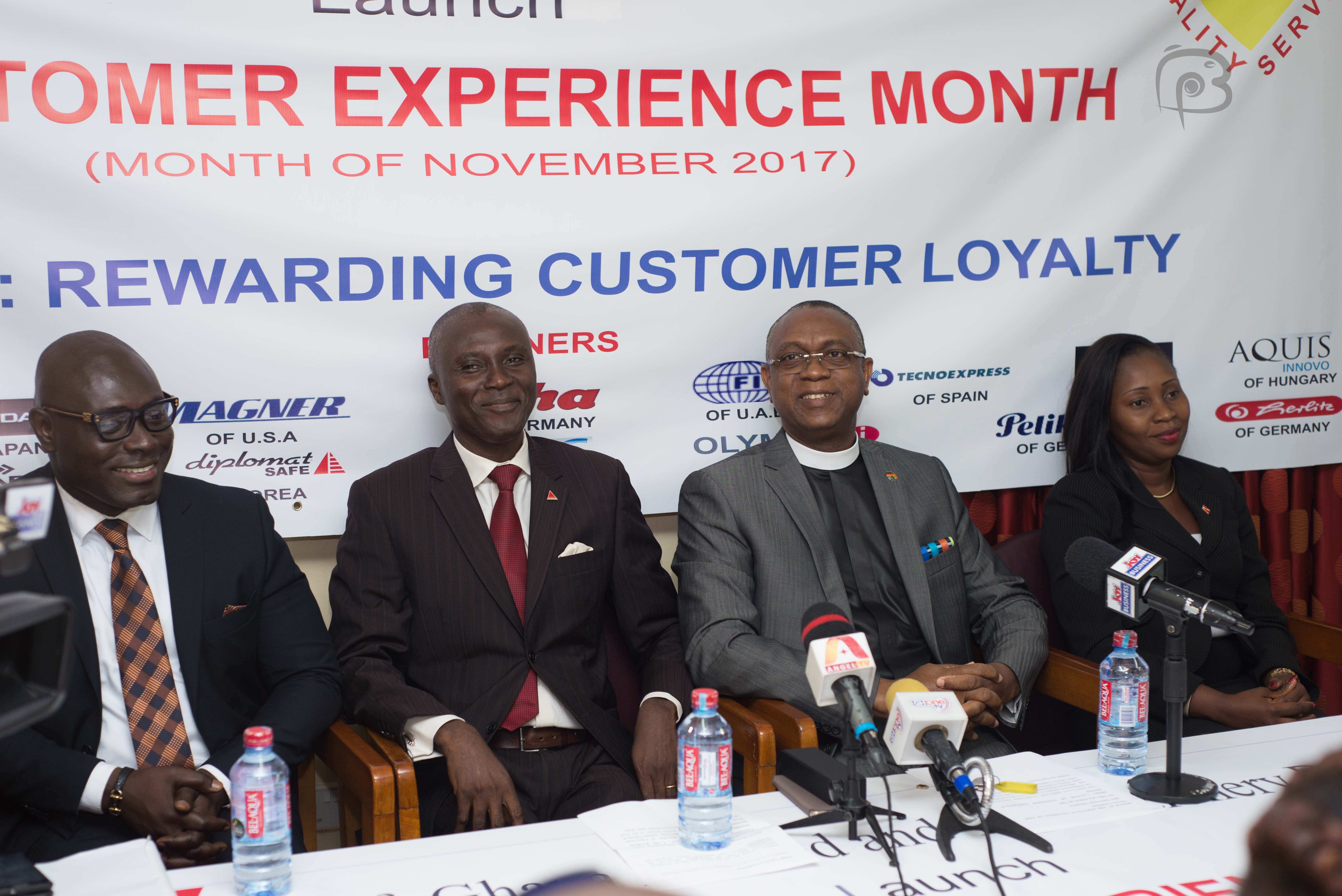 By Ernest KISSIEDU
Krif Ghana Limited, an office equipment and stationery leader in the country, has launched its Customer Experience Month for 2017, which is running this November.
Launched in Accra last Thursday, the one-month event will run under the theme, "Rewarding Customer Loyalty", celebrating customers of Krif Ghana and rewarding them for being part of the company's success story.
Executive Chairman of Krif Ghana, Rev. Kennedy Okosun, noted that "We delight our customers. We pay attention to them; that we will not stop at anything to satisfy our customers. We will not find anything too hard, difficult or too good to put at the disposal of our customers."
According Rev. Okosun, the customer is the key point in the activities of Krif Ghana.
"It is for the customer that we are here. The focus of the customer experience month is the Krif customer: the man or woman or corporate entity that galvanizes this business day by day, month by month and year by year over the last 32 years.
"The key objectives of the customer experience month, among others, are to enhance customer satisfaction, to reduce chain and increase rewards to our customers. And when we say our customers, each and every one without exception," he stressed.
For Rev. Okosun, the month of November is not a month or a period Krif is going to be conducting raffles or try your luck but rather it is holistic and comprehensive appeals to everybody, especially the Krif customer.
"…We expect to have some feedbacks from customers during this month for timely actions to be taken. We give this one month to delight the customer with our new products.
"We are taking customer experience to a new height as never seen before in this country. We wish to recognise all discerning customers who want value for money for their continuous patronage of the Krif Ghana brands," Rev. Okosun added. 
Customer Loyalty Activities
The Executive Chairman disclosed that in four weeks in the month of November, four lucky Krif Ghana loyalists will be adjudged the customer of the week based on the value of the business at the end of each week.
"Just come to Krif, do your purchase and that's it. No lucky draws or raffles, no try your luck. Winners will be published in the newspapers every week so that the public can see who the customer of the week is.
"Each lucky customer of the week will walk away with a cash prize reward. So really you spend money and get money. It couldn't be better."
At the end of November, Krif will also have the customer of the month.
Krif will also have gifts in all the shops in Accra, Kumasi, Takoradi and Tema; and these are gifts which a customer will simply take whiles he or she makes a purchase.
At the end of everything, Krif will host a customer awards night to celebrate the Krif customer. An awards night where all customers will be invited, rewarded and acknowledged for being patrons of Krif Ghana.