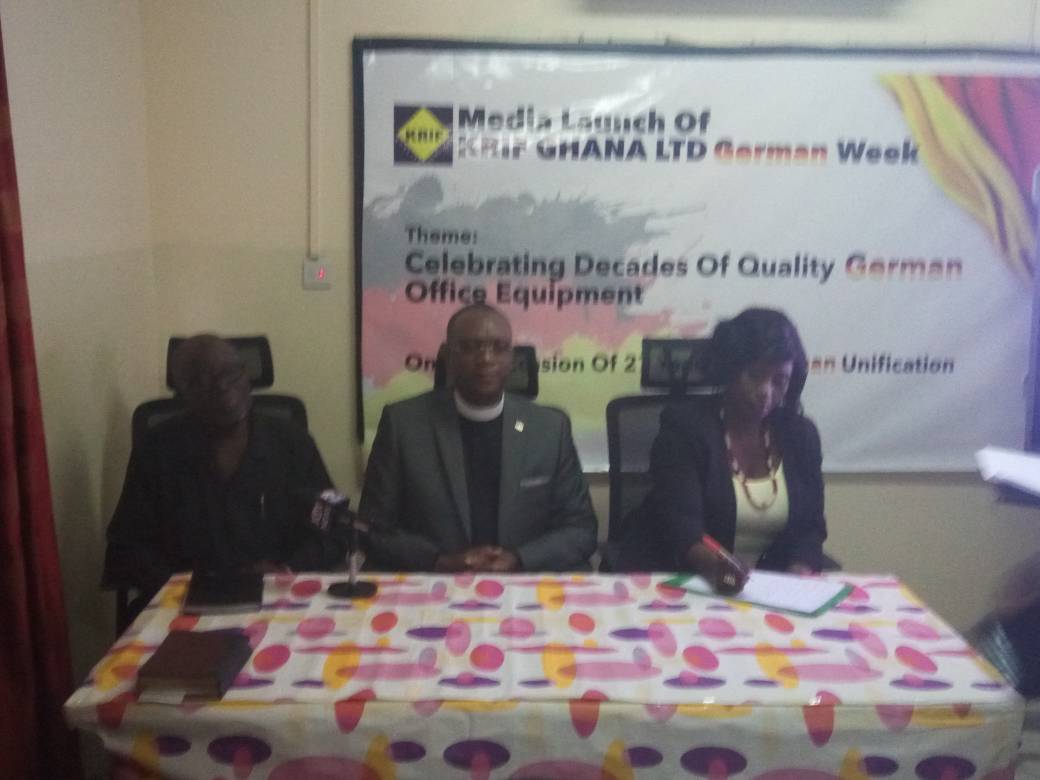 By Cecil MENSAH
The management of Krif Ghana Limited, a leading stationery and equipment depot, has marked the 27th anniversary of the unification of Germany with a price cut on all products of German origin for customers across Ghana.
The German unification anniversary is celebrated every year to mark the day East Germany and West Germany decided to merge to form one nation called Germany in Europe.
As part of the celebrations, all customers of the company can enjoy 27 per cent discount on all products at the stationery dealers' offices across the country till the middle of October.
Krif Ghana Limited has over the past decades been promoting German quality stationery and equipment and has, as a result, dealt with eight different manufacturers from Germany.
Among the German brands that the Krif Ghana Limited has promoted for the past 32 years are Pellikan, Olympia, Durables, Gehar, BSC, Tessa and Herlitz.
Speaking at the launch of the day in Accra, Rev. Kennedy Okosun, the Executive Chairman of Krif Ghana Limited, said his company is the only company in the country that represents eight German manufacturing companies under one roof.
He says his company intends to increase the portfolio of the companies it has represented over the years.
Rev. Okosun, who is also a Board member of the Ghanaian-German Economic Association, said Germany, as it stands today, is one of the leading manufacturers of books, pens and office equipment in Europe.
According to him, Germany since its unification has played leading roles in the manufacturing sector and continues to churn out quality and affordable products in Europe and beyond.
He said Krif has a special arrangement with the German manufacturers to sell quality products at an affordable price in Ghana.
Mr Asafo Adjei, Executive Secretary of Ghanaian-German Economic Association (GGEA), explained that the association has over the years promoted trade and bilateral relations with Germany.
Ivory Coast and Ghana continue to be heavy beneficiaries of these trade relations in the Sub-Saharan region, he noted.
Writer's email: cecilm@businessdayghana.com