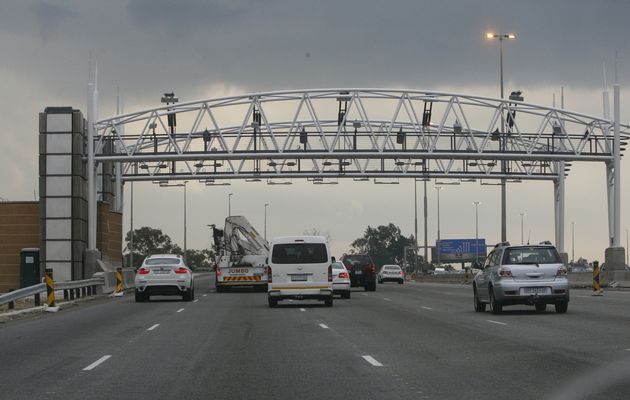 Government has rejected unsolicited bids from investors who have shown strong interest to solely manage the entire country's movement from manual road tolling to an automated system.
The decision is aimed at diversifying the system to invite different toll operators into the sector to allow government assess performances on revenues generated at the toll plazas.
"We are not looking at a monopoly, we are looking at engendering competition and one condition that we will insert in the Request For Proposal (RFP) is that  your system must communicate with any other system" Minister of Roads and Highways Alhaji Inusah Fuseini told the Business Day in an interview.
As part of the conditions, the minister stated that government will insist on a new software called the inter-operability programme which will permit all automated machines in the country to interact at a central point.
The programme is expected to pick the full identification of vehicles to discourage the situation where cars with high tolls are switched with low toll cars and the money diverted into private pockets.
According to him, "any investor coming in to partake in the RFP must show how his or her system will respond to the demand of road users' comfort and convenience".
"We want people who will be expressing interest to tell us how they intend to deploy their machines across the country to be able to pluck the leakages in the system", he added.
He explained that, government will grant concessions and a management operations contract to the companies and monitor their performances in relation to their peers on standard basis.
Upon completion, Mr. Fuseini revealed that revenue from road tolls may increase by over 40 percent, while leakages in the road toll system would be plucked by about 90 percent.
He however stated that the current revenue generated by the Road Fund was woefully inadequate to maintain the country's road network.
Currently, Ghana's revenue generated from road tolls is just about 10 percent of the Road Fund.
The National Chairman of the Association of National Road Contractors, Joseph Ebo Hewton told the Business Day that government would have to increase the inflow into the Road Fund, if feeder roads that connect agriculture communities to the urban areas are to be completed.
Mr. Hewton stated that most of government contracts to local contractors have come to a halt due to lack of payment on the side of the government.
He revealed that under a previous agreement, government contracted members of the association to construct cocoa roads to the tune of 200miliion Ghana cedis.
Mr. Hewton stated that government has managed to only pay half of the cost, leaving an arrears of 100million Ghana cedis.
"Over the years, the road network has increased tremendously but the Road Fund has continue to go down", he lamented.
He proposed an increase in the fuel levy to enable the Road Fund generate finances for road maintenance and expansion.