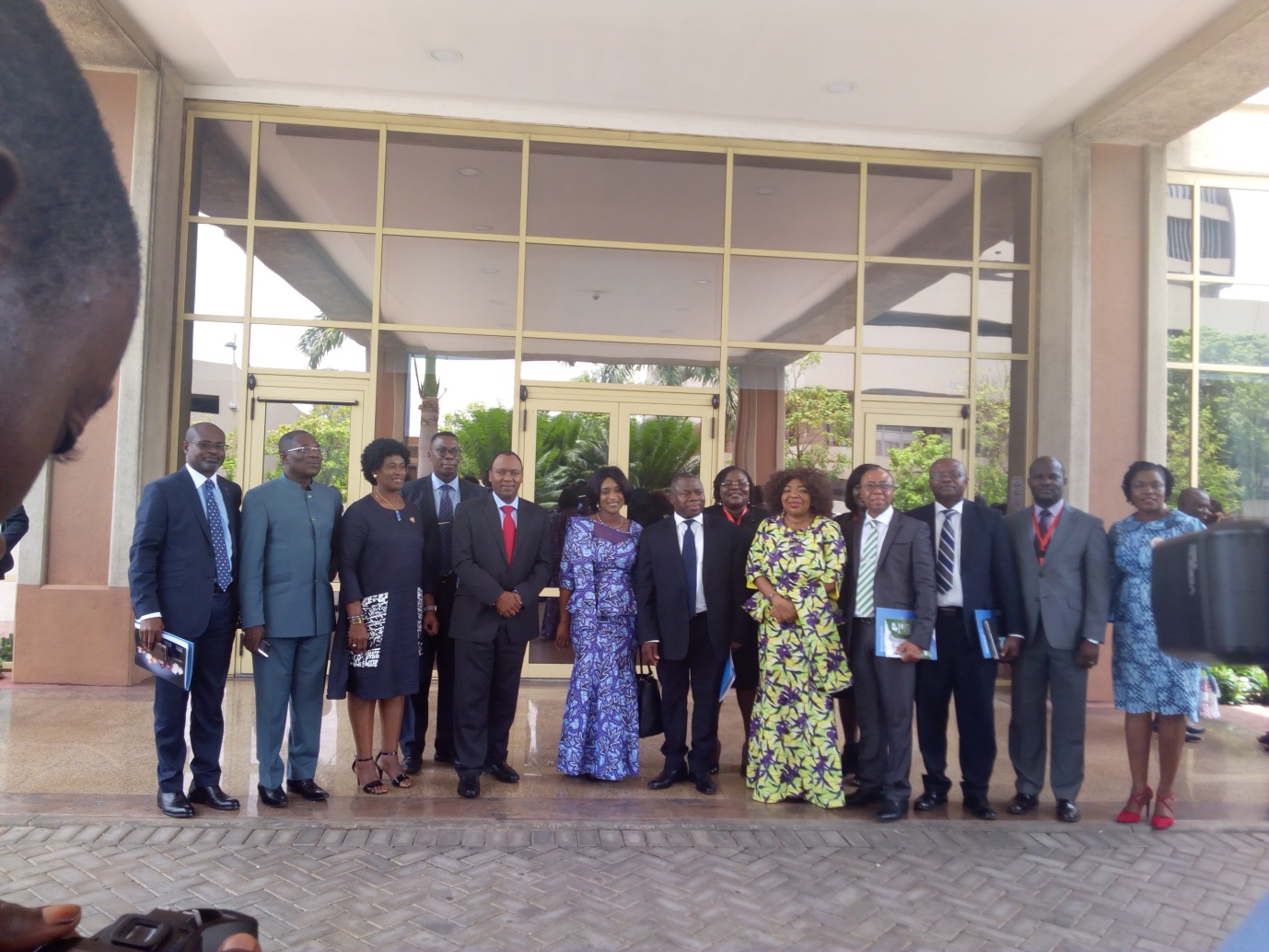 …As NIC demands mergers
By Sheila A. WILLIAMS
A Deputy Minister for Finance, Madam Abena Osei Asare, has indicated that "government has begun work to improve insurance regulation in the country.
Speaking with Business Day Ghana at the 4th Life Insurance Conference organized in Accra by the Ghana Insurers Association last Tuesday, the deputy minister noted that government considers insurance penetration in Ghana to be low.
Thus, government would work to facilitate improvement on the penetration as well as better regulate the insurance sector, she mentioned.
The insurance penetration rate, which is currently below 2% as compared to the Africa average of 3.5%, is rather worrying for a country that aims at significantly improving financial inclusion.
Insurance is based on the principles of large numbers and the engagement of the hitherto ignored informal sector can contribute significantly to building the numbers.
In this regard, insurance companies need to work more on their customer service and claims management in order to yield good returns. The magic of technology remains pivotal to service delivery in modern times and brings benefit to the industry.
Financial inclusion strategy
Madam Osei Asare used the occasion to announce that the Government of Ghana, in collaboration with Development Partners, is developing a National Financial Inclusion Strategy (NFIS) aimed at increasing access to formal financial services for adult population from the current 58% to 75% by 2013.
The implementation of the strategy will also address major challenges that inhibit financial inclusion such as low access to credit, low savings culture, financial illiteracy, and financial instability. This will bring several benefits to the economy whiles reducing poverty and promoting inclusive growth.
The Financial Inclusion Strategy will serve as a key driver to the development of an ecosystem of financial service providers and the use of technologically driven delivery channels that will serve consumers better.
Given the diverse nature of financial services, the strategy will focus on highly excluded groups, including rural residents, women, youth and the poorest quartile of the population.
Pull rather than push
Presenting on "Extending Coverage of Life Insurance in Ghana: A collective responsibility," Mr. Tom Gitogo, Group CEO of CIC Insurance (Nairobi–Kenya), advised insurance sector players to invest more in talent, involve the IT professional in decision making, and make good use of data storage.
Life Insurance works best with "pull rather than push," he added.
Also, infrastructure, proper management of client data would help yield good returns not for the policy holder alone but for the government in general.
Madam Lydia Lariba Bawa, the Commissioner of National Insurance Commission (NIC), was of the view that it is time for some insurance companies to merge since there are too many insurance companies with low capacity in the country.
"If you take the Nigerian market, which is over 173 million, they have only 50 companies. In Ghana we have about 50 companies for our small population which is about the population of Lagos. If you take Kenya there are about 46 companies for a population of over 45 million people. Here in Ghana the companies don't want to merge. Everybody wants to keep a small company which is inefficient and has inadequate capital," she observed.
She stated that even though all insurance companies were expected to meet the requirement by 2015, many could not raise the capital, hence were given a period after which they may face the next action from the commission.
She however pointed out that delisting companies may be difficult due to policies undertaken; hence, the need for them to consider mergers to boost their capacity.