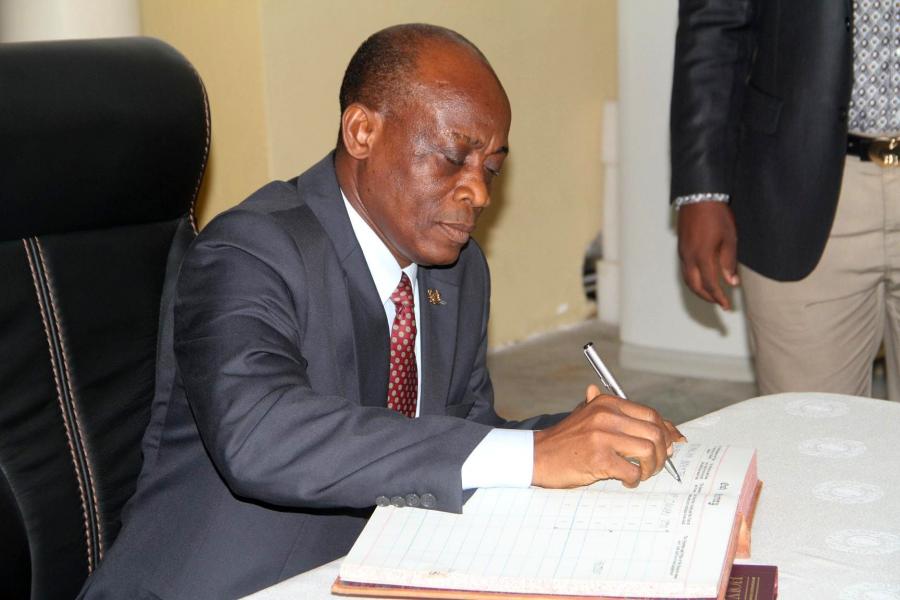 Ghana's Finance Minister, Mr. Seth Terkper has maintained that loans acquired by the government will be used to develop the infrastructural needs of the country to improve the living conditions of the citizens.
He added that there is no need for panic over the country's debt stock since the loans are being invested in commercial facilities that will refinance the loans.
Ghana's debt hit 90 billion cedis˗˗ 67.53% of GDP, and there are growing concerns over the debt stock which some economists say could roll back the country's economic fortune.
The West African country has already called on the International Monetary Fund for a 900 million US dollars bail out.
Reports, however say that the IMF is suggesting an independent body—the Fiscal Council, to check Ghana's excess spending which has resulted in budget overruns.
The government of Ghana in recent times contracted some loans to fund major infrastructure projects such as the Atuaba Gas Processing Plant, the Kwame Nkrumah Circle road construction, and other electricity expansion projects, among many.
Ghana's total public debt stock, which stood at GH¢53.1 billion (US$24.5 billion) as at the end of December 2013, increased to GH¢79.6 billion (US$24.8 billion) at the end of December 2014.
Of the total public debt stock, external debt was GH¢44.5 billion (US$13.9 billion) while domestic debt amounted to GH¢35.0 billion (US$10.9 billion), representing 55.96 percent and 44.04 percent of total debt stock, respectively.