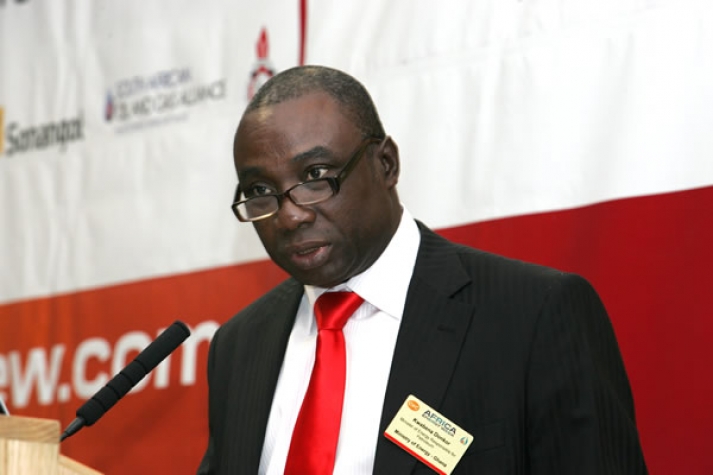 Government has settled part of its debt to the West African Gas Pipeline Company (WAPCo) and Nigeria Gas Association, N-GAs, following the first round of talks with the Nigerian authorities yesterday.
The negotiations will continue as yesterday's payment buys Ghana some time to conclude negotiations to curtail the cut in gas supply from Nigeria.
The WAPCo had threatened to cut gas supply to Ghana Friday dawn over 180 million dollar debt owed N-GAs, but it suspended the decision after the deadline for payment elapsed last night. A high level government delegation led by Power Minister Kwabena Donkor rushed to Nigeria Thursday after WAPCo issued the threat on Wednesday.
"Based on verbal communication we received last night that there is ongoing discussions about how VRA would meet the conditions that was set by N-GAs. So pending the result of that discussions, we have been asked by N-GAs to hold on," she said.
Sources in Abuja, Nigeria told Joy News Editor Araba Koomson Ghana has committed first payment of close to 10 million dollars to N-GAs.
This agreement was reached with some conditions, Joy News has gathered.
N-GAs is owned by the Nigeria National Petroleum Corporation and other multinational oil companies including Chevron and Shell. The partners are expected to meet over the weekend to structure out a payment plan which will be agreed on by other partners.
Though the negotiation was confidential, snippets of information indicate that some of the key issues discussed included the fact that Ghana is one of the biggest customers of WAPCO for gas supply because of its strategic role in the West African sub region in the supply of electricity.
Nigeria in the past had not been honoring its agreement in the amount of gas it must contractually supply Ghana which became a major talking point from late 2014 into early this year. That also played out during the negotiations, according to sources in easing the hard stance by the Nigerians.
Some players in the power sector are also pointing to Ghana's power barges that will rely on residual fuel which is cheaper than the gas from Nigeria. This will have an effect on Ghana's demand for natural gas from Nigeria.
The decision not to cut supply of gas to the country is temporary, WAPCO which is a major player will be engaged in series of meetings next week by government and N-GAs to agree on the payment plan.