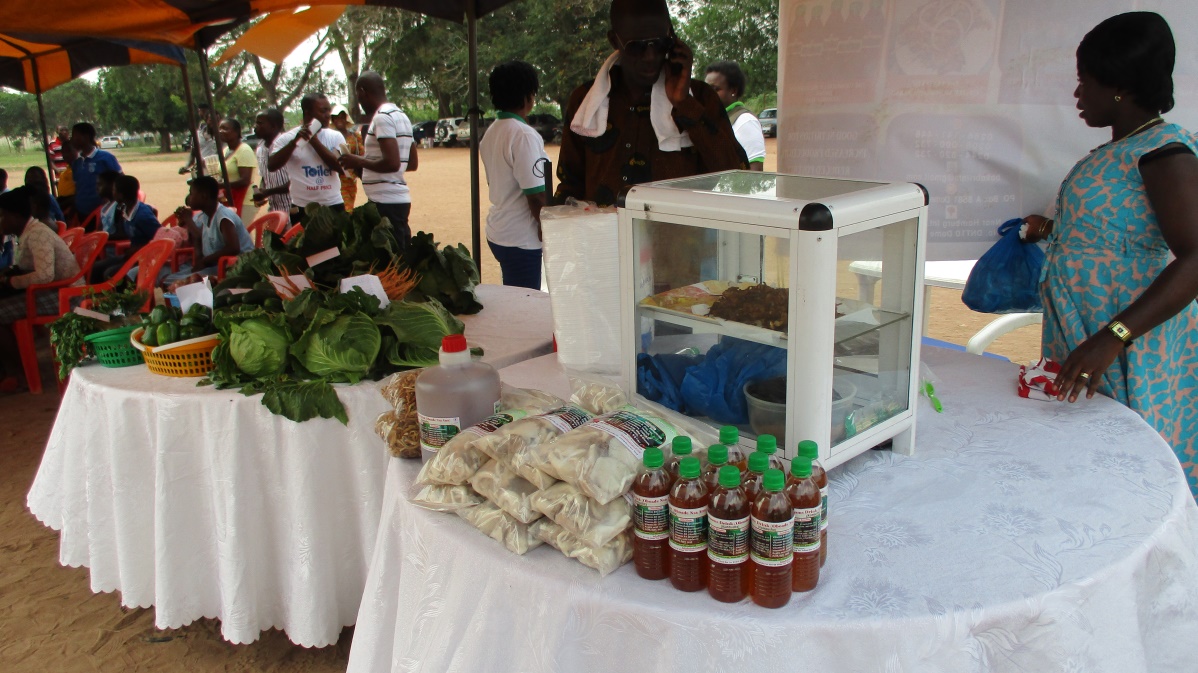 If you are considering investing in mushrooms, the Ga East Municipal Assembly has opened its doors for you.
In line with policy interventions targeted at promoting local economic development (LED), "the Ga East Municipal Assembly has already completed community engagement activities aimed at coming out with areas of economic interest for possible government intervention.
"Top among the list are mushroom, poultry and vegetable production…our municipality is among one of the fast growing areas for mushroom production," says Ga East Municipal Chief Executive Janet Tulasi Mensah.
To emphasise its commitment to grow the mushroom sector, the municipal assembly dedicated one of ten awards given out at the municipal celebration of Farmers' Day to a mushroom grower.
Addressing the 33rd National and 13th Municipal Farmers' Day celebration on December 1, 2017, Madam Tulasi Mensah said: "…the assembly has considered mushroom production as one of our projects for the One-District-One-Factory (1D1F) projects. We intend to make Ga East Municipality a hub of mushroom production in Ghana and this is expected to create job opportunities for over one thousand women and youth in the municipality."
Beyond the assembly's commitment, the MCE told Business Day that she has personally to make the mushroom project work.
Immediately, she wants to pay attention to financing for such ventures so that production levels can be expanded. "Personally, I'm interested in it so I have been to about three farms and you could see [that] even the production for the day – what they cultivate – is not even up to a community itself to talk of selling it out to the public. So, that is the problem.
"If we are able to help them financially – because they are financially handicapped – some have the passion, in fact, to go to canning, drying some of the products and some want to powder because it is nutritious," she indicated to Business Day.
The challenge she faces is that she has to deliver on her pledge of moving the number of active cultivators from five to 1,000, at least, in the estimation of Nana Appiani-Kwafromoah, Chief of Akyem Awisa and chairman for the Farmers' Day celebrations in Ga East.
"Mushroom farming is a very profitable business enterprise and that which doesn't require vast land to also cultivate," Nana Appiani-Kwafromoah observed.
"Therefore… I would like to challenge her that between now and a year from now when we assemble again I would want to hear her give a positive account of this and also of how many youth she has been able to influence to go into this," the chief said.
Meanwhile, the assembly awarded farmers in 10 categories: overall best, first runner-up, second runner-up, woman farmer, crop farmer, livestock farmer, alternative livelihood, youth farmer, mushroom farmer and agricultural extension agent.
Gad Hansen was voted best farmer while Empowered Farms, established in 2015, received the 'Best in Mushroom Production' accolade.