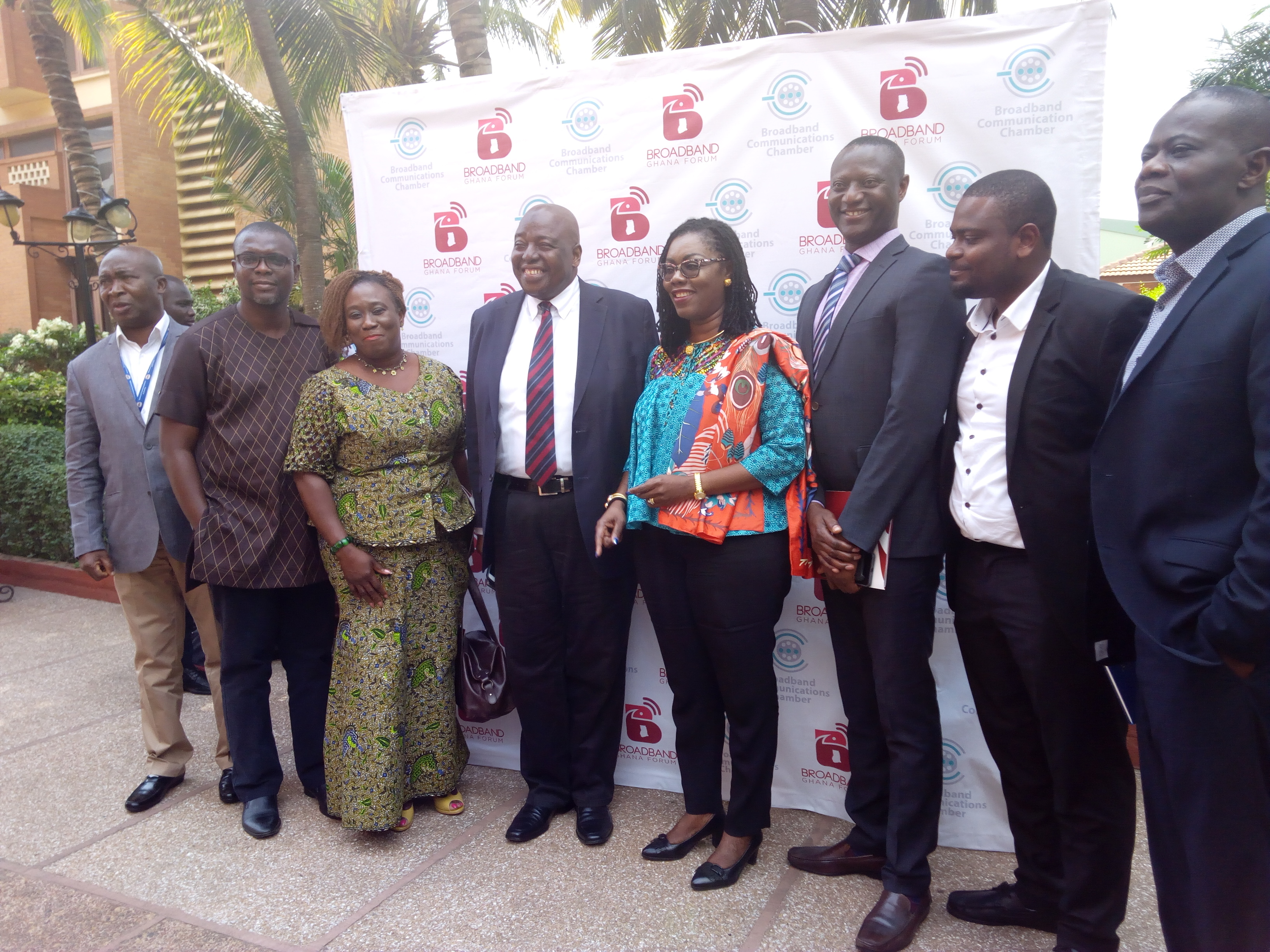 By Sheila WILLIAMS
Communications Minister Ursula Owusu Ekuful has said the government will review Ghana's 2012 Broadband policy in 2018 to enhance effective broadband connectivity.
"In today's world, brandband is a critical part of any national development agenda that will drive economic growth, productivity and job creation," the minister said at the maiden edition of the Broadband Communication Chamber Forum held in Accra recently.
She informed Business Day that government believes that working together to develop an infrastructure sharing code and facility that makes it easier for telecom companies to extend their services would stimulate competition that is based on the quality of services rather than on coverage.
"This gives consumers more choice to choose which network to use in their locality," she indicated.
In this regard, government will need to connect the entire country in the next two or three years; and this is "possible if the government works with the network operators, the broadband wireless operators, the internet service providers to see how best we can do that by sharing the cost of laying out the necessary infrastructure and pulling our resources together," Mrs Owusu Ekuful said.
BCC Forum
The Broadband Communication Chamber Forum was organized under the auspices of the Ministry of Communications and supported by the BBCC, an industry advocacy and lobbying group for the development and expansion of the broadband industry in Ghana.
The founding members of BBCC are Blu Telcom, Broadband Home, Surfline Communications, K-NET Ghana, MainOne, Goldkey, CSquared and Busy.
The Forum was on the theme: "Broadband: The Catalyst for Sustainable Socio-Economic Development" and sought to initiate a public dialogue on how to revamp Ghana's five-year-old broadband policy.
The forum is to support the development and expansion of the broad-band industry in line with United Nation (UN) Broadband Commission for Sustainable Development and Government of Ghana's strategy of rapid broadband penetration and development.
The forum also aimed at recommending guidelines and modalities for the complete review and update of the existing policy, taking into consideration new entrants and technologies in the Broadband industry, infrastructure ad attainment of Broadband Penetration Targets for the country.
Chief Executive Officer (CEO) of BBCC, Mr Gustav Elorm Tamakloe, said the forum will address key issues such as factors hindering digitization in Ghana, the onset of new technologies, hindrances to innovation, and many others.
"With broadband infrastructure, delivery of voice, video and data at ultra-high-speed yield numerous benefits including productivity improvement, better health and education services and efficient government services," he said.