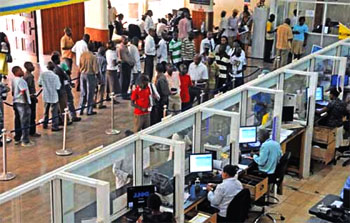 Are you looking for a bank that will give you more on your deposits? Well, according to the Bank of Ghana's latest Average Interest (AI) and Annual Percentage Rate (APR) report, Omnibank has the highest average interest rate on deposits (18.3%).
Following Omnibank is Capital Bank with 15.7% average interest on deposits. Stanbic Bank (14.9%), Bank of Africa and Bank of Baroda (14.8% each) complete the top five list.
Below, is a detailing the Bank of Ghana's publication of financial institutions' Annual Percentage Rates (APR) and Average Interest (AI) paid on deposits.
According to the BoG, the "publication of these rates is to promote transparency in the pricing and provision of banking services.
The APR is the true interest rate banks and non-bank financial institutions charge the public on loans and advances. It reflects the true cost of borrowings and includes charges and commissions levied by banks.
Average interest paid on deposits is the average interest paid by banks on deposits.