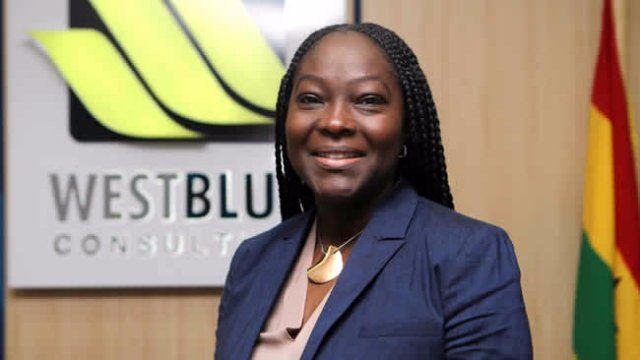 Stakeholders in the ports' clearance process chain and the trading public have argued that West Blue Consulting has made significant strides in Ghana's maritime trade in the two years that it was involved in destination inspection, classification, valuation and risk management.
West Blue Consulting on 1st September, 2015 was awarded a contract by the government of Ghana to provide technical assistance to the Customs Division of the Ghana Revenue Authority (GRA) to take over the Classification, Valuation and Risk Management functions from five Destination Inspection Companies (DICs) which were operating at Ghana's ports.
West Blue introduced the Pre-Arrival Assessment Reporting System (PARRS) as part of a broader Ghana National Single Window project which significantly reduced the time and cost of doing cross border trade and business generally at Ghana's Ports.
It is reported that prior to the arrival of West Blue Consulting Ltd in Ghana, it took an average of two weeks for Customs Classification and Valuation (CCVR) to be ready but upon West Blue's entry into the space, CCVRs now take a maximum of 48 hours and a minimum of 2 hours to be ready as a result of the PAARS implementation.
A major success that has been highlighted is that through the technical support provided by West Blue, customs was able to process 500 Customs Classification and Valuation Report (CCVR) per day compared to 200 Final Classification and Valuation Report (FCVR) being processed by the five Destination Inspection Companies in the past.
Assessing West Blue's impact, Sampson Asaki, the Executive Secretary of the Importers and Exporters Association of Ghana, noted that since Customs took over from the Destination Inspection Companies, with the assistance of West Blue as the technical partner, the stress that importers went through reduced.
"I must say that whiles it has reduced the stress, definitely it will reduce the cost of businesses in the country because if you have to burn fuel in and out, those things were automatically taken out," he said.
The viewpoint of the Airfreight Director of Conship, Linda Vasnani, is that once importers were able to process or generate their import declaration they could actually track its progress from the beginning, right to the end.
"Initially, if we need to track it, we need to be sending emails to the inspection companies, they will have to send us responses at their own convenience, but now, you can track it from beginning to end when there are rejections…" she said.
The perspective of Barima Dr.Ofori Ameyaw I, the President of GUTA, is that "all in all, I can say that they have done what they could to assist Customs transformation our country."
An Import Member of Wire Weaving, Isaac Nat Korsah said repetition of information when one is applying for the CCVR, was eliminated so it made their work quicker.
"We have now become believers because some of us were sceptical but you have been able to explain the thing to us in a very simple manner to the extent that all this cynicism actually disappeared", a former Ranking Member of the Parliamentary Select Committee on Trade and Industry, Professor George Gyan-Baffour said during a visit to West Blue consulting.
"We are impressed with the achievements made. The pre-arrival assessment reporting system has reduced the time of import classification and valuation," the President of AGI, James Asare-Adje said.
The message from the stakeholders to Customs World, which has taken over West Blue, is that they expect an injection of more efficient system, significant resources, including capital, world-class technologies and human expertise in Ghana as they have done in Dubai and other countries.